Update – Canon Teaser For New Camera To Be Announced in November (looks like a DSLR)
Update:  Dicahub made a size comparison between the EOS 100D/SL1 and the EOS 700D/T5i (with EF 40mm), and it looks the hidden camera could be an EOS 100D/Rebel SL1. But there is a big but: the mount release button appears to have a different shape compared to 100D/SL1. All following pictures are courtesy of dicahub.com.
So, this is hot. Dicahub (translated) spotted a teaser by Canon Korea that points to a camera announcement in November. The teaser says: November 2013, Canon will start from the white world. Coming Soon.
There was a recent rumour that suggested the EOS M2 could be announced in November. However, the silhouette that can be recognised in the image looks more like the shape of a DSLR. The question is what it refers to, and what the white world means. A white Rebel SL1/EOS 100D (price & specs) or maybe a Rebel SL2/EOS 110D that is coming? Rumors have word that some of the Canon Rebel SL1/EOS 100D video commercials ended with a sort of question suggesting that there was more to come (Did you know this is the end?). Couldn't find such a commercial so far. Anyone?
It is definitely hard to guess what the hidden shape is. As far as I can say, this could also be a new high end Canon DSLR. Below is a darkened version of the teaser pic. The hidden shape is better lined out, more can be recognised.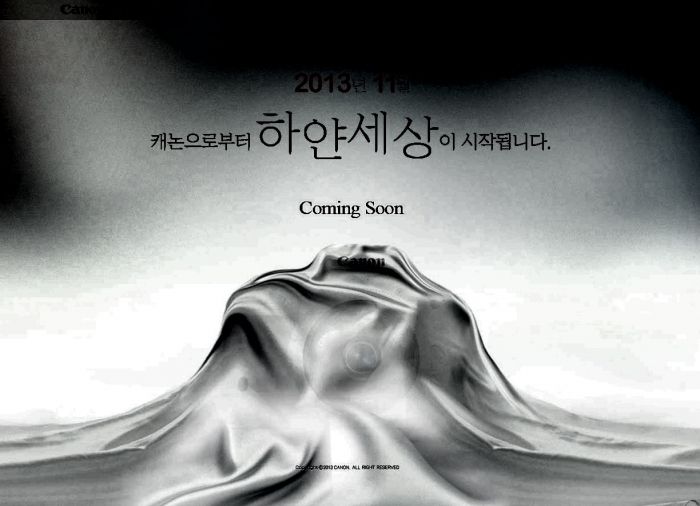 Does definitely not look like a mirrorless camera. What is Canon going to unveil soon? Below a crop and magnification of the placement of the model plate.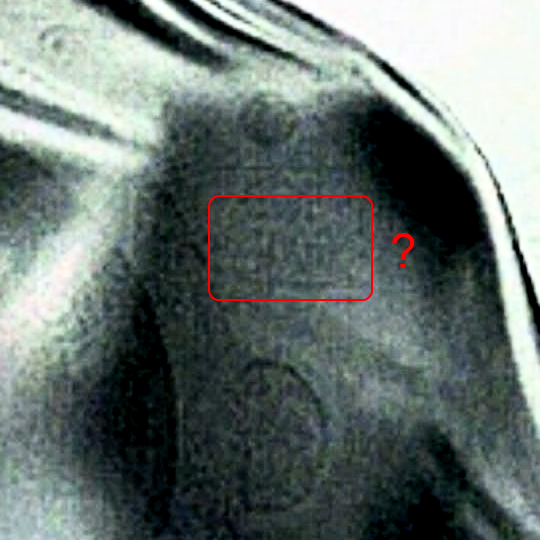 Appears to be a bit to small for an EOS 100D/Rebel SL1 plate.  The guessing is started. At least we will not have to wait too long to know what surprise Canon is going to unveil. :-)
[via
Dicahub
]