Canon Vintage Review: PowerShot G1, 21 Years Later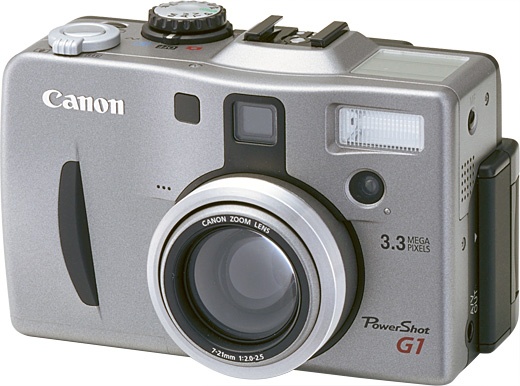 Here is a new Canon vintage review. This time it's the glorious Canon PowerShot G1 to get reviewed.
Gordon Laing reviews the PowerShot G1. The PowerShot G1 was released 21 years ago and was an important Canon consumer camera. The PowerShot G1 was introduced in 2000:
The PowerShot G1 features a 1/1.8″ CCD sensor with 3.34-million pixels, a newly designed fast and precision 34mm-102mm (35mm equivalent) 3x optical zoom lens, and a wide exposure-sensitivity range including an ISO 50-equivalent setting.

A new RAW mode preserves maximum image quality without degradation and achieves superlative color reproduction. The PowerShot G1's dedicated digital signal processing integrated circuit (IC), realizes high-speed and complete processing of image detail.
And here is Gordon's review.
More about the PowerShot G1 can be found at Gordon's page.