Canon working on a 360-degree spherical imagery camera (Ricoh Theta competitor)? [CW3]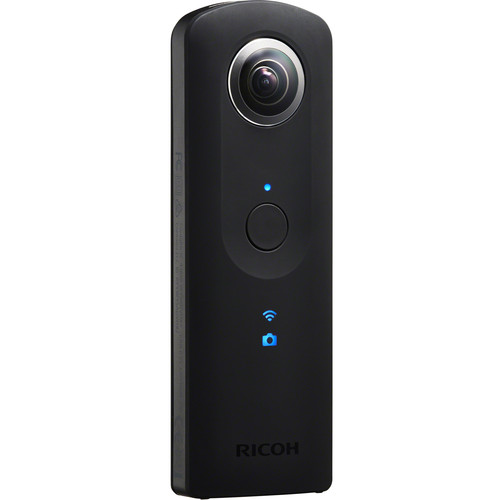 I've been told (thanks) that Canon is working on the development of a camera that has similar features as the Ricoh Theta S camera (announced September 2015).
The Ricoh Theta S is a camera device with two lenses (one on each side) that allows to capture full 360-degree spherical imagery with different levels of exposure on each side. The Ricoh Theta S has the following features:
Record 360° Spherical Photos/Videos
2 x 12MP 1/2.3″ Sensors, 14.4MP Output
Twin Lens System, f/2 Maximum Aperture
Full HD 1080p Video Recording at 30 fps
Live Streaming via USB or HDMI
Auto, Shutter Speed & ISO Priority Modes
ISO 1600 & Manual Exposure up to 1 Min.
Built-In Wi-Fi for Live View and Control
8GB Internal Memory
Google Maps/Street View Compatible
While this might sound a bit gadget-like to someone, it is also a cool camera concept that will appeal to many people, and that maybe will play a big role in the future of photography (think GoPro and the huge commercial success it had). Camera concepts like the Ricoh Theta may well become a best seller and who wouldn't want to have a best-selling camera in their catalog? These are also times when DSLR sales figures are going down and I am sure all the big manufacturers are looking out for new ideas.
It's not surprising to me to hear that Canon might work on such a camera. Canon is the biggest camera and lens manufacturer out there but camera concepts like the Ricoh Theta are not on offer by Canon. To get a better idea what such a camera can do have a look at the video below, released by Ricoh for the announcement of the Ricoh Theta S.
I rate the rumor CW3 because of the source. However, a grain of salt is appropriate here.