Canon working on Electronic Viewfinder with Eye Sensor, patent suggests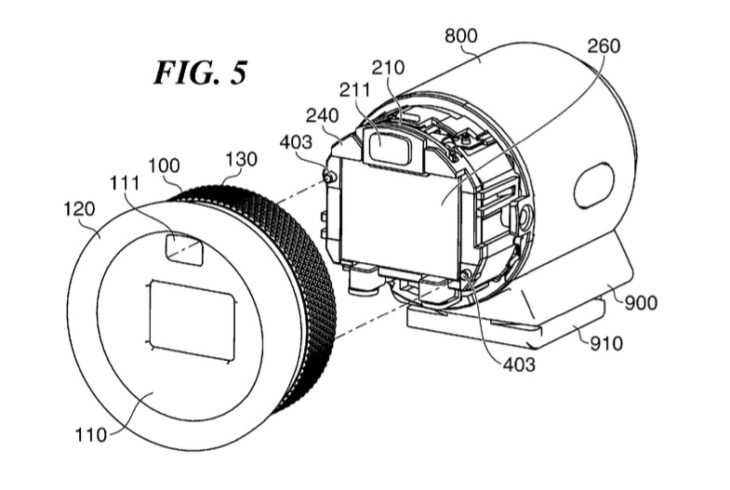 Thanks Angela for the tip.
Interesting patent application (US20180164881) describing an external EVF with eye sensor. Unfortunately, it doesn't seem Canon is working on eye tracking AF but just on a sensor that turns the power of the EVF on and off. Good to safe battery juice.
An electronic apparatus equipped with an eye sensor holding structure that is capable of preventing erroneous detection of an eye sensor without increasing the number of members and of improving an appearance without increasing stray light. An eye sensor that detects an eye-contact state is implemented on a circuit board. A protection window is provided so as to cover a front of the eye sensor and is held in a state where the circuit board is positioned thereto. The protection window is fitted and positioned to an exterior member that has an opening through which the protection window is exposed to external appearance. An elastic member generates energization force for pushing the eye sensor so as to be contact with the protection window and for pushing the protection window so as to be contact with the exterior member.
As usual, I'm glad for any help understanding the patent literature.
US20180164881A1