Nikon working on finger sensor able to understand photographer's emotions, patent suggests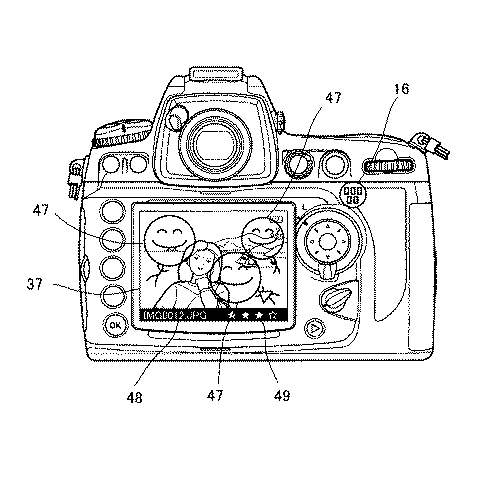 Nikon patent application 2017-143581 describes a camera with a finger sensor that can understand basic emotions of the photographer.
The sensors are built into the sides of lenses and on the front and back of a DSLR. The sensor can detect biometric information like the heart rate, body temperature, blood pressure, perspiration, and also the pressure you put on the grip. From this data, a simple neuronal network (read basic AI) can get a hint about the photographer's emotion and act accordingly.
Excerpt from the patent literature:
PROBLEM TO BE SOLVED: To solve the problem in which, while a viewer who views a photographed image can enjoy the photographed image more deeply if a photographer's emotion at a time of photographing can be understood, how to enjoy such images cannot be realized with the conventional apparatus.
SOLUTION: The display device includes: an input unit for inputting biometric information of a photographer at a time of photographing an image; a display unit for displaying the image; and a processing unit for estimating an emotion at the time of photographing from the biological information of the photographer and processing an image to be displayed on the display unit on the basis of the estimated emotion.
Canon are you listening?
PP
]