Cool Rebel T4i/EOS 650D Bundles On Sale With Concrete Savings (and T3i bargains)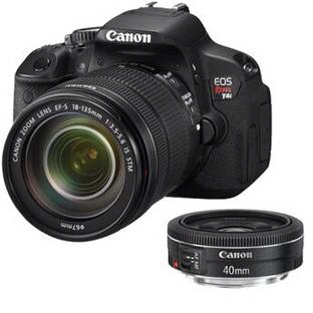 B&H has a concrete saving on the Rebel T4i/EOS 650D bundled with the EF-S 18-135mm IS and EF 40mm f/2.8 STM lenses. The final price when added to the cart is $899 (click here).
Want more gear? The the next bundle may the right for you. In addition to the lenses of the bundle above, after having added to the cart click buy together for the Canon 55-250mm f/4-5.6 IS II Lens and save even more bucks. Final price for this kit is $999 (click here)
Want to spend less. Then check the offer for a Rebel T3i/EOS 600D with a 16 GB memory card for $499 (click here). Final price shows up after adding to the cart.
Finally, there is a $140 instant saving on the Sigma 30mm f/1.4 EX DC HSM lens, which is yours for $349 (click here)