Cosyspeed announce CAMSLINGER Streetomatic bag for mirrorless cameras
Cosyspeed let me know about their Indiegogo Mirrorless Camera Bag project. Since I am very happy with their excellent Cosyspeed Camslinger 160 bag, I would like to let you know about the new project.
[…] we have just launched an Indiegogo campaign for our new CAMSLINGER Streetomatic. It's a bag designed for mirrorless cameras and a pretty unique concept. Maybe this would be interesting for your readers: http://igg.me/at/camslinger-streetomatic
There are already some reviews (made with prototypes) out, at MirrorLessons and Thomas Leuthard Photography.
One of the bags is a Thomas Leuthard Edition, from which 10€ go into a street kids project.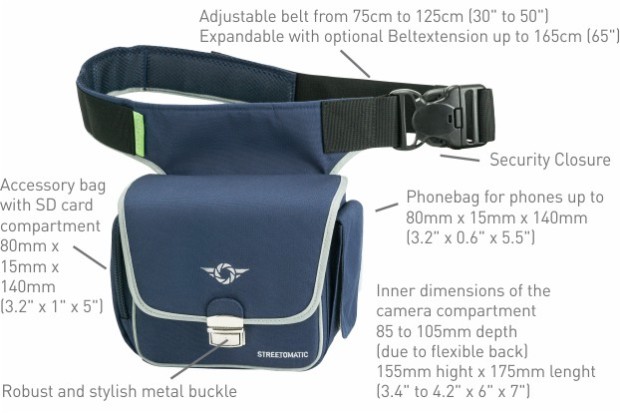 More product description after the break.