(CW5) First Canon EOS M3 Image Leaked (more dials, bigger grip, looks pro) – Update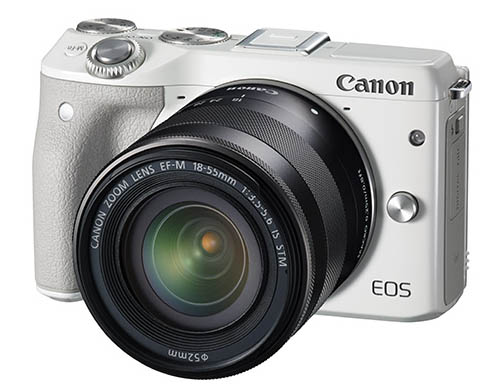 The first image of the new Canon EOS M3 leaked at digicame-info.
According to the image, the EOS M3 has more manual control dials than the EOS M/M2. You can also see that the grip has become bigger. The EOS M3 doesn't have much similarities with its siblings. Looks like a more pro oriented mirrorless camera. The EOS M3 will be announced Friday, February 6th.
Well, it's just one image – but it looks damned good! Could this be Canon's first pro-oriented MILC? What do you think?
[via
digicame-info
]
UPDATE: thanks to reader mirrorless too we have another image to show: