Cyber Monday in November, by Canon Direct Store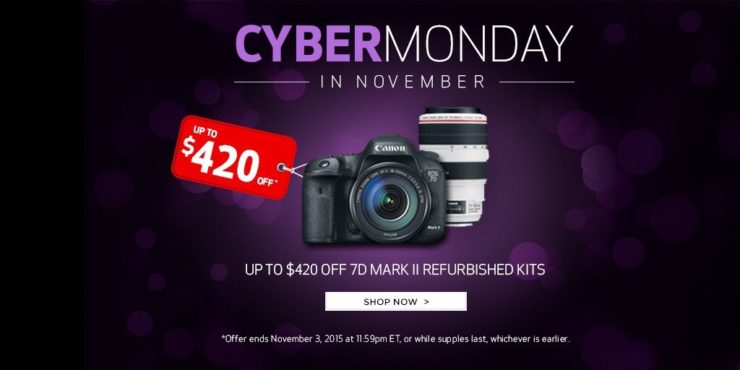 The Canon Direct Store celebrates "Cyber Monday in November". A set of select deals are available by following this link. Refurbished Canon EOS 7D Mark II bundles, refurbished Rebel T5i bundles, and a lot of non refurbished photo printers are on offer.
It's also always a good idea to have a look at Canon Store's refurbished gear listings, some excellent deals can be found.