Deal Alert: Hot Canon Bundles From Adorama (2 x Rebel T5i, Rebel Sl1), New Discounts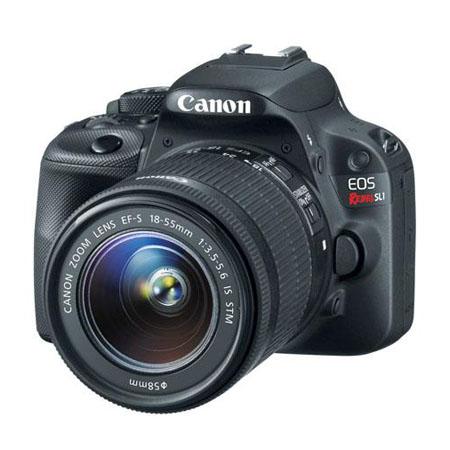 These deals got another $50 off! These prices are hard to beat.
Adorama has three excellent bundles on sale, all discounts are cashed in via mail-in rebates (instructions here). After clicking the links below, add all 3 items (lens, printer, paper) to the bundle. Then add bundle to cart. The free software is already included with the kit, no need to add it. Free shipping.
Rebel T5i bundle #1 – $749 (click here) after $350 MIR:
Canon EOS Rebel T5i DSLR Camera with EF-S 18-135mm f/3.5-5.6 IS STM Lens
Canon EF 75-300mm F/4-5.6 III Autofocus Telephoto Zoom Lens – USA
Canon PIXMA PRO-100 Professional Photo Inkjet Printer
Canon Photo Paper
SOFTWARE: FXhome Ltd Photokey 6 Lite: Creative Green Screen Photography Software for Windows & Mac
Rebel T5i bundle #2 – $549 (click here) after $350 MIR
Canon EOS Rebel T5i DSLR Camera with EF-S 18-55mm f/3.5-5.6 IS STM Lens
Canon EF 75-300mm F/4-5.6 III Autofocus Telephoto Zoom Lens – USA
Canon PIXMA PRO-100 Professional Photo Inkjet Printer
Canon Photo Paper
SOFTWARE: FXhome Ltd Photokey 6 Lite: Creative Green Screen Photography Software for Windows & Mac
Rebel SL1 bundle – $449 (click here) after $350 MIR
Canon EOS Rebel SL1 DSLR Camera with EF-S 18-55mm f/3.5-5.6 IS STM Lens
Canon EF 75-300mm F/4-5.6 III Autofocus Telephoto Zoom Lens – USA
Canon PIXMA PRO-100 Professional Photo Inkjet Printer
Canon Photo Paper
SOFTWARE: FXhome Ltd Photokey 6 Lite: Creative Green Screen Photography Software for Windows & Mac