Deal: Canon EOS 6D (refurbished) – $1,295 (Canon Store)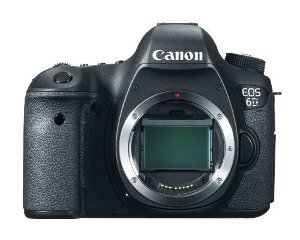 The Canon Direct Store has refurbished Canon EOS 6D bodies on sale for just $1,295.28 (all Canon warranties given). Excellent price. There is more: by using code RUDOLPH you get a $9 flat rate for overnight shipping. Not bad. You can get the 6D, new and not refurbished, for more or less the same price on eBay. Never the less, I would go for the refurbished one from the Canon Store.
The Canon Store is an underestimated place for very good deals; they have a lot of excellent deals, you just have to look out for the deals. Check refurbished Canon DSLRs, Powershot cameras, and lenses, as well as Canon's special deals page.
Don't get scared by the term "refurbished"; this is gear refurbished by Canon, and it comes with warranty. You get this gear by the manufacturer itself, not from some dubious seller on eBay.
More deals on our Holiday Deals 2014 page.