Canon Officially Confirms the High Megapixel Camera and Commitment to Mirrorless (UPDATE)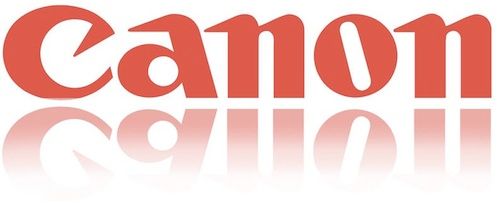 In an interview with DC.Watch, Canon's Masaya Maeda confirmed that Canon is working on a high megapixel camera, and that the company is still interested in developing mirrorless systems. If I got the machine translated text right, the talk is also about new lenses.
That's what I got from the interview:
Lenses are important and Canon will continue to develop new and better lenses. Outstanding EF lenses make users want to have an EOS system.
Canon is researching how to get even higher/better optical performance
Canon is investigating if mirrorless cameras should have interchangeable lenses (this could point to large sensor compact cameras with fixed lenses). However, Canon is exploring both scenarios, mirrorless cameras with fixed and with interchangeable lenses
Canon takes mirrorless technology seriously and is committed to further develop mirrorless systems
Mr. Maeda did not want to confirm or deny the possibility of a full-frame mirrorless camera
Canon is actively researching a new kind of camera
Canon realizes that there are users that need higher resolution, and thus will develop such a camera. To me it sounds as if Canon may announce a high megapixel camera soon
Canon is working on algorithms for better in camera processing of images
Shutter technology may change from mechanical to electronic sometimes in the future
There is a possibility Canon may develop a medium format camera on the long term
UPDATE: Someone in the dpreview forum made a quick translation/sum-up of the review:
The decline in DSLR sales is coming mainly from the entry level, as the evolution in that segment has slowed. He admits that they have not been able to introduce new entry class products that would spur people to change models (the original statement can be seen as an indictment of either Canon, or the entire DSLR industry). However, he does note that developing countries like Brazil and India are still seeing double digit growths.
He speculates that maybe part of the mirrorless needs can be met by high end compact cameras, as the latter type gets more and more zoom range. Canon is trying both options.
On the other hand, he also speculates that mirrorless may replace the Rebel line in the future.
Annual updates of entry class models are no longer likely. (Canon never did annual updates of mid- and high-end models anyway.)
He sees electronic shutter as the future, saying "global shutter makes more sense."
Canon will apparently stick with "glass" based IS for the time being, and believes it still has room for improvement. (Curiously, the other alternative the interviewer suggested was electronic IS, and neither side seems to talk about IBIS.)
Durability against e.g. shock and drop, in addition to "uncompromising optics," is a focus point in developing new EF lenses these days.
Full size mirrorless? "Uh, I can't answer that now."
Medium format? "The 35mm format has so much potential left. Although I don't deny the merits of a larger sensor, there are many other things we need to be doing right now."
All that sounds very interesting, and confirms some of the rumors that surfaced recently. What do you think?
[via
digicame-info
]