Deal: Datacolor SpyderCheckr Color Calibration for Digital Cameras – $99 (reg. $134, today only)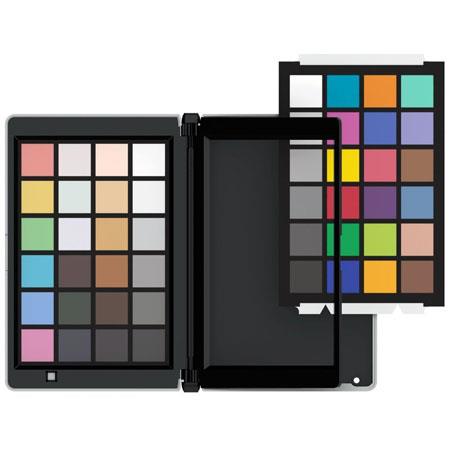 Only today (2/18/21) Adorama has a 26% discount on the Datacolor SpyderCheckr Color Calibration for Digital Cameras.
At a glance:
Consistent Color Control for your RAW workflow made easy and fast with SpyderCheckr and its powerful software, giving you a color standard for any camera and decreasing your post production time
Neutral Gray target & Gray ramp for in-camera white balance and visual neutrality analysis
Extensive skintone samples for portrait & fashion photography
Durable, eco-friendly self casing construction for easy transport and field use, with replaceable targets, tripod mount and Fade strip indicator
Easy-to-use software interacts with Adobe Lightroom, Photoshop and Camera Raw to produce calibration presets, which fit directly into your digital workflow; No DNG processing required, multiple lightsource calibration option included
Get the Datacolor SpyderCheckr Color Calibration for Digital Cameras on sale at $99. Compare at $134.
The Datacolor SpyderCheckr Color Calibration Tool is a color target for use with digital cameras. It features 48 swatches, including various shades of gray and skintones. You can use the swatches to perform a custom white balance on your camera, ensuring that your camera settings correctly match the lighting conditions in which you are shooting. The SpyderCheckr ships with software for Mac and Windows. In order to use it, you'll have to use an Adobe Camera RAW (ACR) post-production workflow. This allows you to use the calibration tool in conjunction with Photoshop, Photoshop Elements and Photoshop Lightroom.
---
Hand-picked deals are listed here.
Deal pages:
Refurbished lenses and DSLRs at Canon Store (best deals to be found here)
Save $10 on Luminar 4 and/or Aurora HDR 2019 and/or Luminar AI using our code "WATCH" at checkout.