Canon Patent For Eye-Controlled Focus For Mirrorless Cameras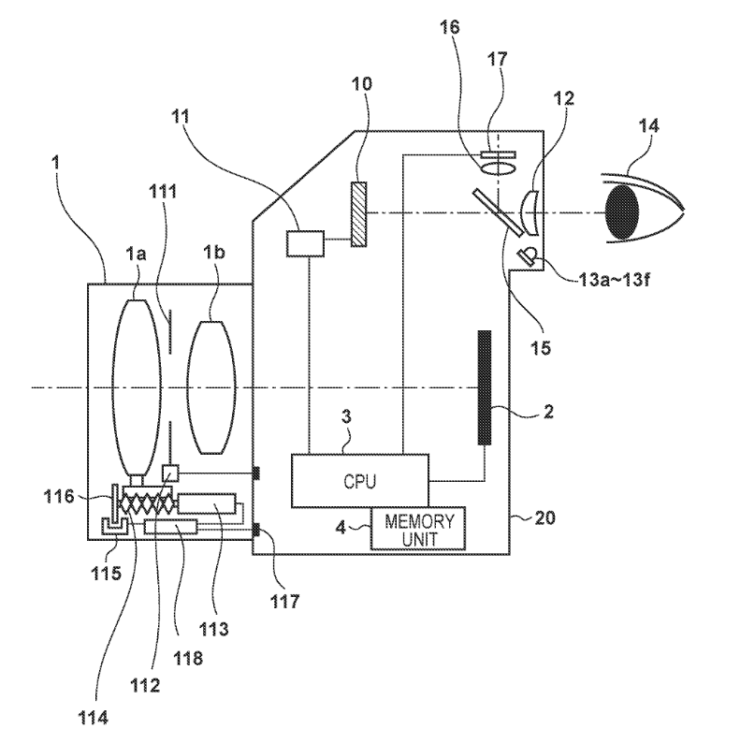 A technology already seen on Canon film cameras might come to last generation mirrorless camera technology, sooner or later.
Canon patent application US20210051265 (USA) discusses how to implement eye-controlled focus on a mirrorless camera.
An image capture apparatus detects a subject in a captured image. The image capture apparatus further recognizes its user based on an eyeball image of the user. The image capture apparatus then selects a main subject area from among the detected subject areas, based on information regarding subjects captured in the past and stored being associated with the recognized user.
There is a significant difference if compared with the eye-controlled focus technology used inn the old days for film cameras. The patent discusses some sort of intelligent algorithm that not only recognizes the user but also remembers where the user looked and how frequently.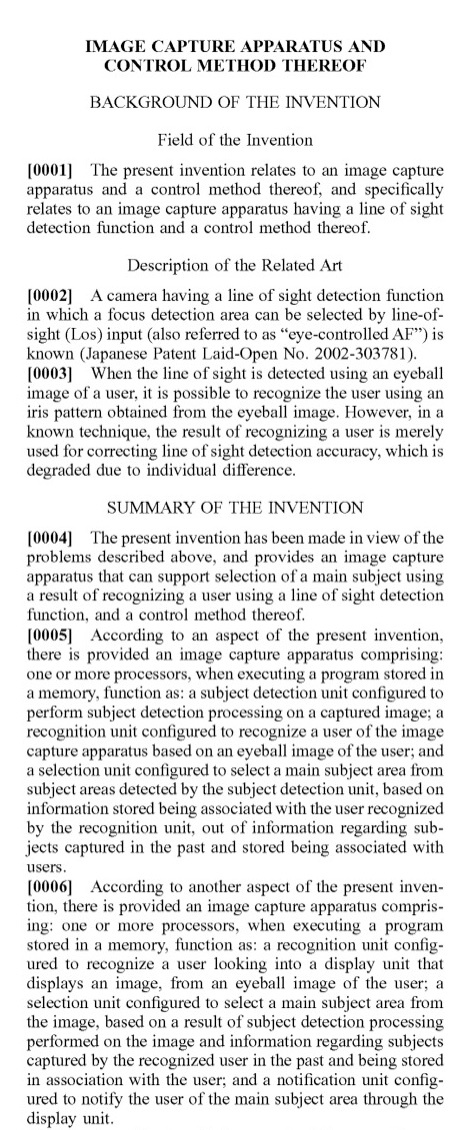 We think the technology discussed in the patent might get into production within the next years. More Canon patents are listed here. Some particularly interesting patent applications we think might get into production are these:
Source: Canon Rumors