Canon Patent: 100-400mm f/5.5-7.1 Lens For APS-C Camera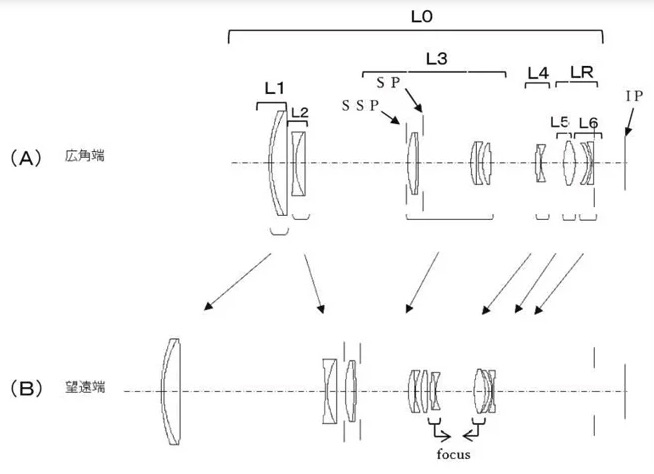 Here is an inetersting Canon patent for a 100-40mm lens.
Canon Patent Application 2020-027156 (Japan) discusses optical formulas for a 100-400mm f/5.5-7.1 lens. The interesting fact is that this 100-400mm f/5.5-7.1 is for APS-C cameras. For the EOS-M system? We think rather not but it is possible. For sure it seems to be consumer lens.
Focal length:        119.97 218.00 360.96  
F-Number:             5.50   6.50   7.10  
Half angle of view:  6.50   3.59   2.17  
Image height:         13.66  13.66  13.66  
Total lens length:   179.62 192.93 233.56  
BF:                   15.03  15.03  15.04
More Canon patent applications are listed here. Some particularly interesting patent applications we think might get into production are these: