Canon Patent Application: IBIS and Lens IS Working Together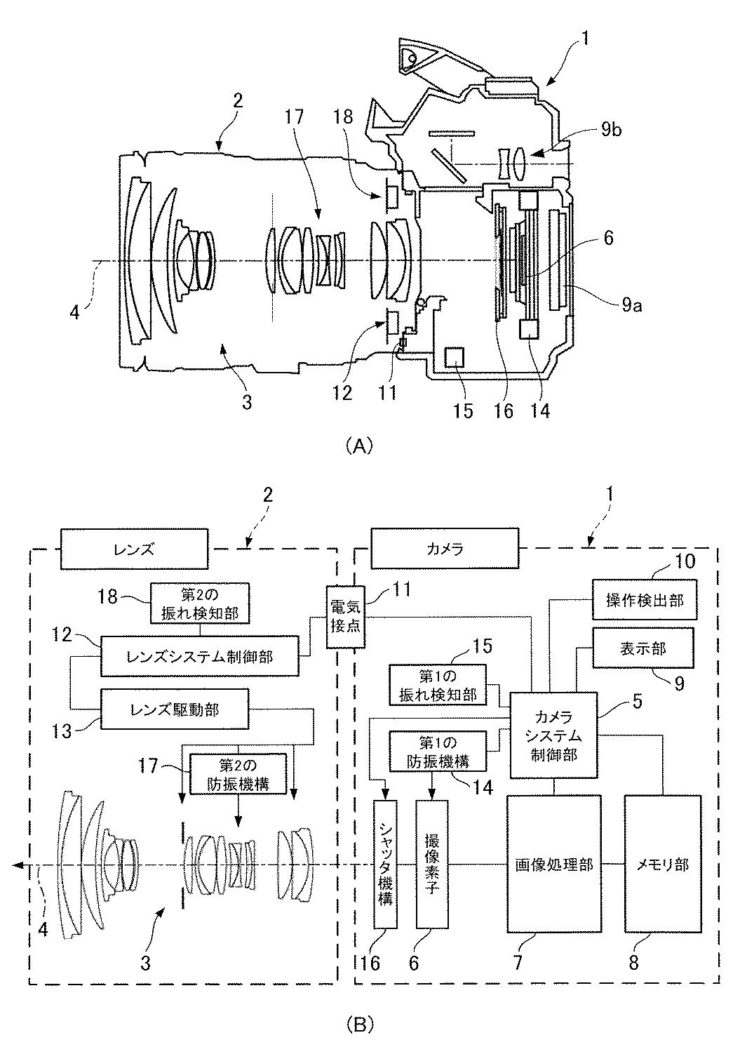 Here is another Canon patent application dealing with how to make IBIS (In Body Image Stabilisation) and lens IS work together smoothly.
Canon patent application 2019-215426 (Japan) discusses the possibility of a change in the composition that occurs when IBIS and lens IS are working together. If both are working only while shooting, the resulting composition might be slightly shifted compared to what was seen in the viewfinder.
Although the camera in the image on top resembles more a DSLR than a MILC, we think this patent application too will find its way in a future EOS R camera body. We expect two new EOS R cameras in Q1 and Q2 2020, will this technology be already on board?
We have no doubts that Canon will feature IBIS on future cameras, given the remarkable collection of patent applications dealing with it and the fact that a Canon exec told the world about. And it's very likely that the first Canon camera to feature it will be mirrorless.
More Canon patent applications are listed here. Some particularly interesting patent applications we think might get into production are these: