Canon Patent For RF 8mm f/4 Circular Fisheye Lens For EOS R System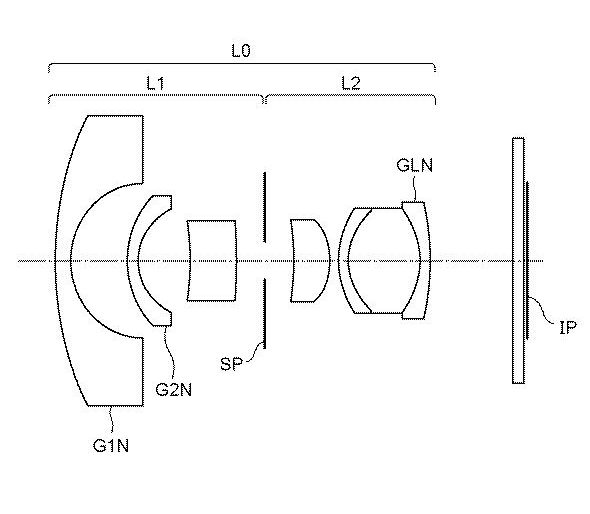 So many Canon patents for RF mount lenses. Here is another one, and it's for a circular fisheye lens.
Canon patent application 2020-56995 (Japan) discusses the optical formula for an RF 8mm f/1.4 circular fisheye lens for the Canon EOS R full frame mirrorless camera system.
Focal length: 8.10 mm
F number: 4.00
Half angle of view: 90.84
Image height: 11.50 mm
Lens length: 66.13 mm
Back focus: 13.21 mm
This might be a patent that gets into production sooner or later. More Canon patent applications are listed here. Some particularly interesting patent applications we think might get into production are these: