Canon EOS R5 Registered At Certification Authority, has 5GHz WiFi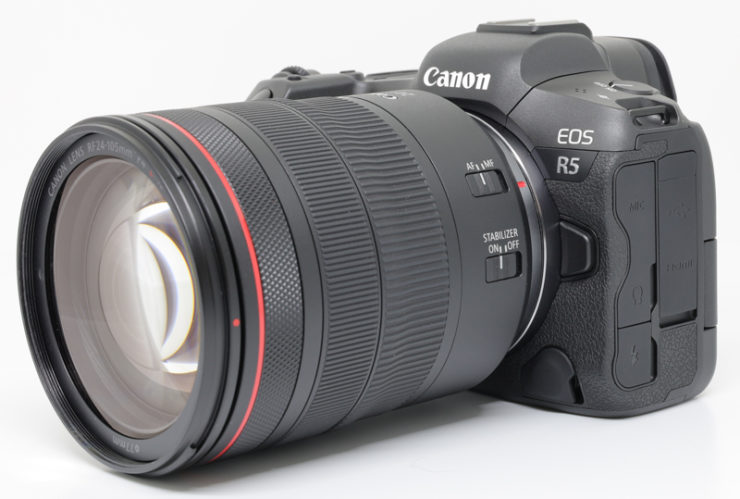 The Canon EOS R5 already surfaced at certification authorities.
The camera named DS126838 has now been confirmed to be the upcoming Canon EOS R5, courtesy of Nokishita. The registration showed up at a Korean certification authority.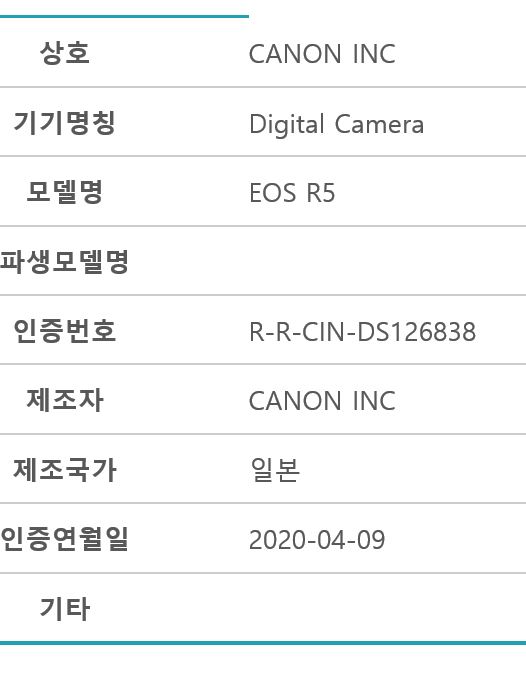 What do we know about the Canon EOS R5?
Quite a bit. Canon announced the development months ago, and then later on released a second press communication to stop "fantasy speculations" about their upcoming game changer. We also know that Canon sees the EOS R5 as a mirrorless 5-series camera. And we know that there might be some delays because of the global pandemic. A lot of product pictures are also available.
Summing up everything, here is what we know about the EOS R5:
45mp full frame CMOS sensor
IBIS (In Body Image Stabilisation)5 stops with IBIS alone

7-8 stops of correction when used with in-lens stabilization

8K video with 29.97fps (30fps)
No-Crop on 8K video
Dual Pixel AF available in 8K
4K@120fps
4K@60fps
Internal recording
Animal detection autofocus – tracks animal subjects (dogs, cats, birds, etc.) by detecting the body, face, or eye of the subject.
12fps mechanical, 20fps electronic
Scroll wheel added to the back
No touch bar
Liveview/Movie toggle like previous EOS DSLRs
Larger capacity battery, but looks like the LP-E6
Built-in 5GHz WiFi
New battery, but the same shape and compatibility as the EOS 5D Mark IV
Shipping in July 2020
All EOS R5 rumors and known facts are listed here.