The Canon EOS R5 Is A Mirrorless 5-series Camera, Canon Exec Says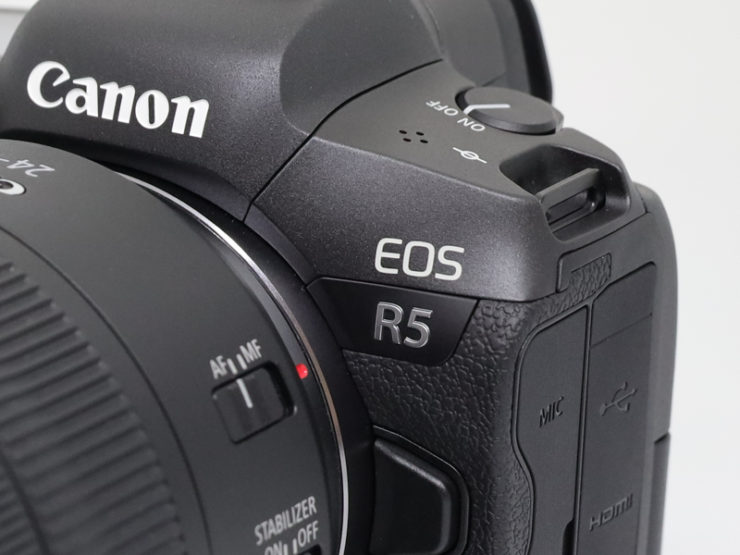 It was already clear to most of us that the Canon EOS R5 was playing in the same league as the EOS 5D-lineup.
Now it's officially stated by David Parry, Canon's Product Marketing Specialist, in an interview with Techradar about the Canon EOS R5.
Here are some excerpts:
So is that why this camera is called the EOS R5?

"It's aimed at that level of the market. This isn't a replacement for the 5D Mark IV or anything like that. But this is a mirrorless 5-series, it's aimed at that segment of the market" […]

The EOS R5 has impressive video credentials. How does it handle heat issues when shooting 8K video?

"We've been doing this for a while now and we've learnt a lot of techniques to dissipate heat on other products that we have in our lineup. For example, being able to move components around, and being able to have them further away from each other" […]

The EOS R5 has Animal Eye AF. Does this work in both video and stills?

"We can't divulge that at the moment, but what's really exciting about that for us is that it's dogs, cats and birds – as far as I'm aware no other manufacturer has mentioned birds in their Animal AF"

Read the interview at techradar.com
Canon already announced the development of the EOS R5. A few weeks ago Canon revealed more EOS R5 specifications to stop "fantasy speculations". The announcement is expected to be released in June 2020 but it might get delayed because of the Coronavirus outbreak. In the interview David Parry says "we can't say whether [the release of the R5] is going to be affected or not, but let's just wait and see what happens over the next few weeks".
Summing up everything, here is what we know about the game-changing EOS R5:
45mp full frame CMOS sensor
IBIS (In Body Image Stabilisation)5 stops with IBIS alone

7-8 stops of correction when used with in-lens stabilization

8K video with 29.97fps (30fps)
No-Crop on 8K video
Dual Pixel AF available in 8K
4K@120fps
4K@60fps
Internal recording
Animal detection autofocus – tracks animal subjects (dogs, cats, birds, etc.) by detecting the body, face, or eye of the subject.
12fps mechanical, 20fps electronic
Scroll wheel added to the back
No touch bar
Liveview/Movie toggle like previous EOS DSLRs
Larger capacity battery, but looks like the LP-E6
Built-in 5GHz WiFi
New battery, but the same shape and compatibility as the EOS 5D Mark IV
Shipping in July 2020
All Canon EOS R5 rumors and known facts are listed here.