Save On Topaz Gigapixel AI And Upscale Your Photos Up To 600%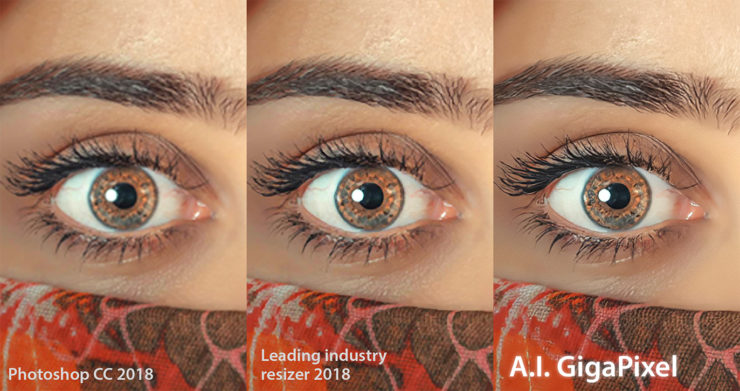 Topaz' new Gigapixel AI lets you upscale your photos, up to 600% from the original.
Gigapixel AI is discounted over the Easter Holidays and you can get an additional discount by using the code RUMOR at checkout. At the end instead of $99.99 you pay just $67.99.
The new edition of Gigapixel AI has:
New Face Refinement tool to enhance facial features
Updated user interface with batch workflow
A ton of general improvements in all areas
The short video below gives a quick introduction to what you can do with this software.
What is it?
Topaz Gigapixel AI is the first AI standalone application for superior Image upsampling, made for batch resizing your images up to 6x! It uses the power of Topaz's proprietary Artistic Intelligence engine to make sharper and clearer upscaled images more than traditional upscaling tools. Because Gigapixel AI models calculates over a million calculations per pixel, this software is standalone only(it does not work as a plugin or studio adjustment) that inherently takes a long time to process your image, but the quality of the end result far surpasses our competitors.
What does it do?
Traditional up-scale methods use "interpolation" (bi-cubic, Lanczos, fractal, etc.) to create higher resolution images, but exhibit limitations such as loss of detail and sharpness, which causes very pixelated and 'blurry' upsampled images. Gigapixel AI, however analyzes the image and recognizes details and structures and 'completes' the image with AI Models that we have trained in our lab. Our AI Models are trained with thousands of images with different resolutions to learn how to distinguish poorly upsampled images from high quality upsampled images. During this training period, our models not only learn to distinguish quality but also learn to recognize certain structures within the image. This information is committed to 'memory' and used later as a reference to complete and achieve high quality upsampled images.