March Mirrorless Sales Drop 50% Compared To Last Year Amidst Coronavirus Pandemic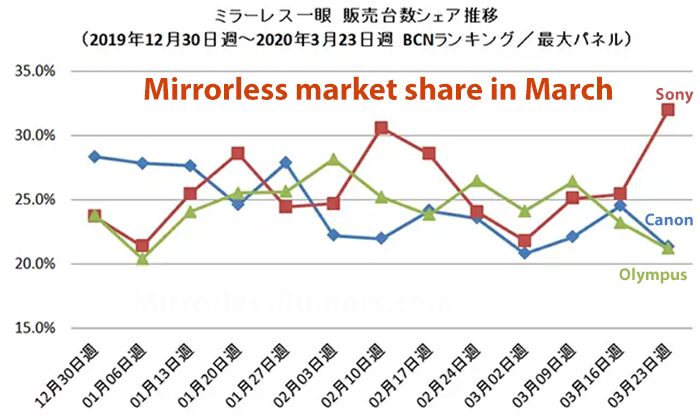 Well, this if this isn't an indicator that tells a long story, and again it's told by the Coronavirus pandemic.
BCN Retail reports that not only, compared to 2019, mirrorless sales in Japan dropped since the beginning of 2020 but also that March 2020 figures show 49.5% less sales compared to March 2019. That's a lot.
Brand-wise, we see Sony's sales figures drop by 44.5%, Olympus' by 54.9% and Canon's by 32.3. Canon's figures are most likely due to the enormous success the EOS M50 has in Japan (where it's named Kiss M). On the other hand., Fujifilm's sales figures grow by 115.6%.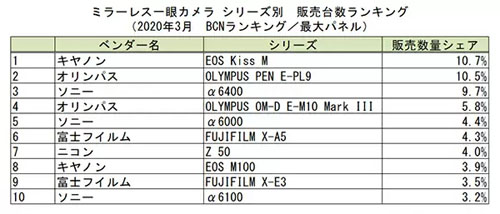 Almost 50% less sales means something. And it most likely means this industry wide down-spiral is set to last for a while. This is not the place to digress into the economical consequences of the global coronavirus pandemic. They will be serious, and not just for the imaging industry. For the time being it's difficult to foresee what customers will do in the near future but I guess it's safe to say that mirrorless cameras, or any other tech gadget, will probably not be a priority for a while for a lot of people. We feel close to these people and our hearts are with them.
Stay safe.