Canon Patent: RF 70-300mm F/4-5.6 IS Lens For EOS R System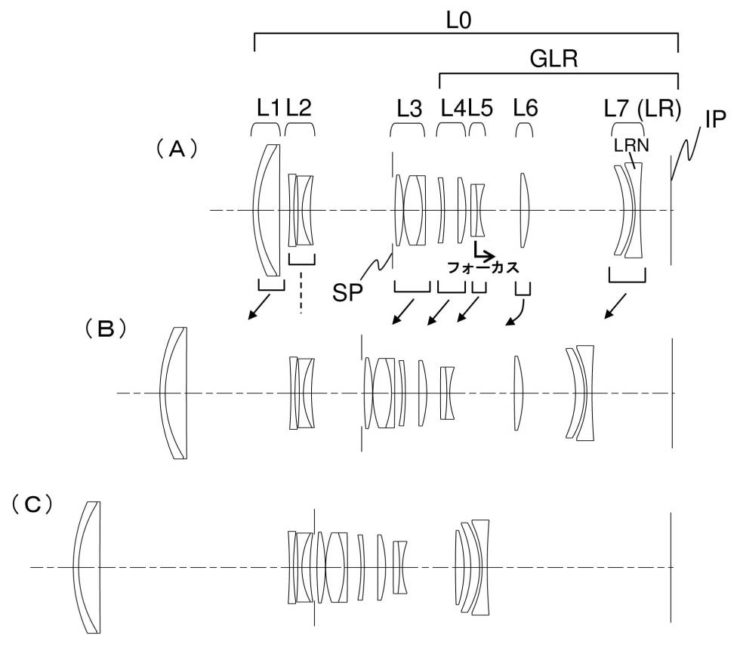 Canon is investing in their new EOS R system in a concrete and solid way. Here is a Canon patent application (2019-020679) for an RF 70-300mm F/4-5.6 IS lens. This lens is the EOS R version of a very common lens aimed at non professionals, for the consumer market.
Next week (2/14/19) Canon will announce the EOS RP, the company's first entry level full frame mirrorless camera, and a lens like the RF 70-300mm F/4-5.6 IS is sure to hit the market soon (most patent application never do). I'm just not 100% sure it's also image stabilised.
Zoom ratio: 4.11
Focal length: 71.40~136.34~293.23 mm
F number: 3.94~4.72~5.83
Half angle of view: 16.86~9.02~4.22
Image height: 21.64 mm
Lens length: 165.00~202.03~235.83 mm
Back focus: 12.14~31.67~72.45 mm
The Canon patent application was spotted by Hi Low Notes.
More Canon patent applications are listed here. Some particularly interesting patent applications we think might get into production in the next few years are these: