Canon Patent: RF 50mm f/1.4 and RF 35mm f/1.4 Lenses For EOS R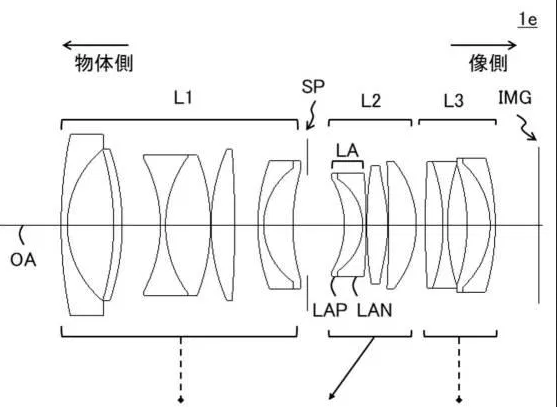 Another Canon patent dealing with lenses for the RF mount, i.e. for Canon's full frame mirrorless system EOS R.
Canon patent application 2020-181071 (Japan) discusses optical formulas for an RF 50mm F1.4 and an RF 35mm f/1.4 lens. This patent application is particularly interesting since 50mm f/1.4 and 35mm f/1.4 are two very classic lenses for a full frame system.
The patent application seems to reveal a modern and complex optical design with front and rear lenses for optical correction. Moreover, we think it has internal focusing, a small size and a very fast auto-focus. Another two lenses that might go into production.
Example 1
Example 2
Example 3
Focal length
51.50
48.47
48.49
F value
1.45
1.45
1.85
Half angle of view
22.79
24.05
24.04
Image height
21.64
21.64
21.64
full length
95.19
108.84
91.98
BF
11.49
11.39
11.48
Example 4
Example 5
Focal length
48.49
33.99
F value
1.45
1.45
Half angle of view
24.04
32.48
Image height
21.64
21.64
full length
116.56
131.16
BF
13.23
12.05
More Canon patent applications are listed here.
[via asobinet.com]