Deal: Lexar 128GB Professional CFexpress Type-B Memory Card – $144.99 (reg. $179.99, today only)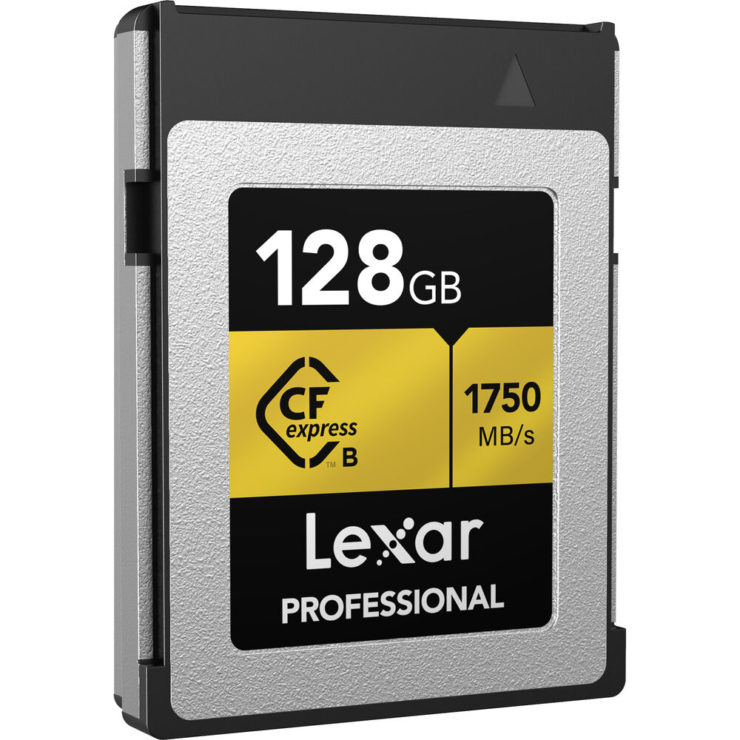 Only for today (12/17/20) B&H Photo DealZone has a very good discount on Lexar 128GB Professional CFexpress Type-B memory cards.
At a glance:
128GB Storage Capacity
PCIe 3.0 Bus
Max Read Speed: 1750 MB/s
Max Write Speed: 1000 MB/s
Records Raw 4K & HD Video
Records High-Quality Images
Shock / Vibration / Temperature Proof
Get the Lexar 128GB Professional CFexpress Type-B memory card on sale at $149.99. Compare at $179.99. Please note: the $35 discount is automatically applied in cart.
---
Hand-picked deals are listed here.
Deal pages:
Refurbished lenses and DSLRs at Canon Store (best deals might be found here)
Save $10 on Luminar 4 and/or Aurora HDR 2019 and/or Luminar AI using our code "WATCH" at checkout.
Capture high-quality images, as well as raw 4K and Full HD video with the 128GB Professional CFexpress Type-B Memory Card from Lexar. Designed to leverage the capabilities of next-generation cameras, this card utilizes the PCI Express 3.0 and NVMe protocols to provide high-speed performance, durability, and reliability. This card delivers read speeds of up to 1750 MB/s and write speeds of up to 1000 MB/s, both of which help to improve transfer speeds between the card and your computer, as well as accelerate your workflow.
This card is optimized for the Panasonic S1 and SR1. Support for the Canon C500 Mark III is forthcoming.
Please note that this CFexpress Type-B card is only compatible with devices that support the CFexpress format, and aforementioned transfer speeds can be better achieved when using a CFexpress Type-B card reader. Also, this card may not be compatible with Sony CFexpress devices.