Deal: Rokinon 14mm f/2.8 IF ED UMC With AE Chip – $329 (reg. $499, today only)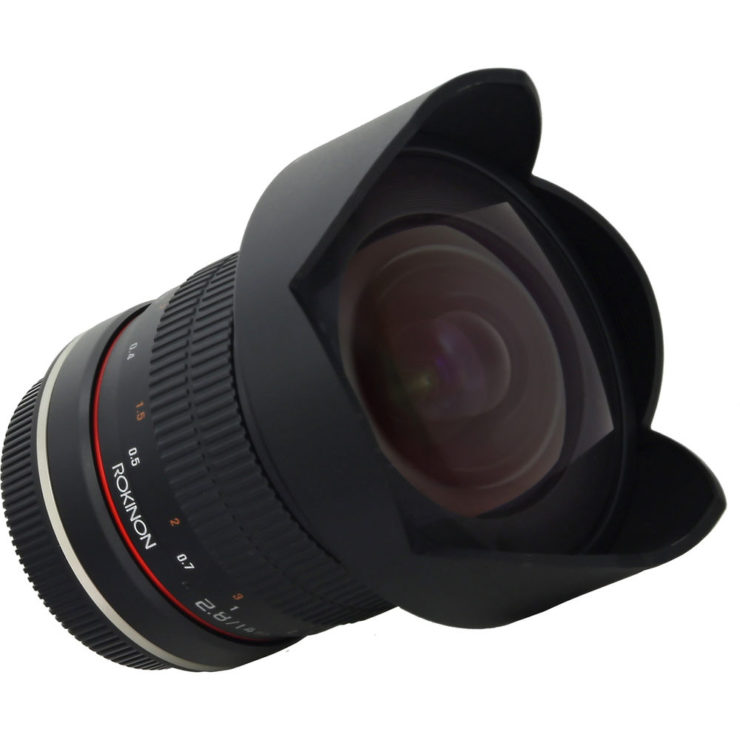 Only for today (9/30/20) B&H Photo has a 34% discount on the Rokinon 14mm f/2.8 IF ED UMC lens for Canon EF with AE Chip.
Get the Rokinon 14mm f/2.8 IF ED UMC lens for Canon EF with AE Chip on sale at $329. Compare at $499.
At a glance:
Ultra Wide-Angle 14mm Lens
Compatible w/ Full Frame & APS-C Cameras
Hybrid Aspherical Lenses — Sharp Images
Multi-Layer Coating to Reduce Flare
More hand-picked deals are listed here.
Today's Gold Box and one day only deals at Amazon US, Amazon DE, Amazon UK, B&H Photo, eBay, Adorama.
Refurbished lenses and DSLRs at Canon Store (best deals might be found here)
Save $10 on Luminar 4 and/or Aurora HDR 2019 using our code "WATCH" at checkout.
The 14mm f/2.8 IF ED UMC Lens for Canon EF with AE Chip from Rokinon gives you approximately a 115° view with dramatic results when used with a full frame digital camera or 35mm film camera. It includes a special chip that allows the lens to work with the camera's focus confirm, auto exposure, auto metering and auto white balance functions. With hybrid aspherical lenses, you will produce sharply defined images with a minimum of distortion and chromatic aberrations. This manual focus 14mm lens focuses as close as 0.9′ / 28cm from the lens, and has a built-in petal-type lens hood. With some cameras, Shutter Lock must be disengaged on the camera's menu.
Special chip allows the use of camera's focus confirm, auto exposure, auto metering, auto white balance
Ultra wide-angle 14mm lens with an approximately 90° angle of view using an APS-C camera, for dramatic effects
Lens is constructed with two ED lens elements, one hybrid aspherical lens element and one glass aspherical lens element, for outstanding, sharply defined images
Minimal distortion and chromatic aberrations
Super multi-layer coating to reduce flares and ghost images
Lens has a minimum focusing distance of 0.9′ / 28cm for enhanced close-up shots
Also conforms to APS-C (1:1.5x) size digital imaging format
Lens includes a built-in petal-type lens hood