Deal: Vello LENS-2020 Lens Calibration Tool – $24.99 (reg. $35.99, today only)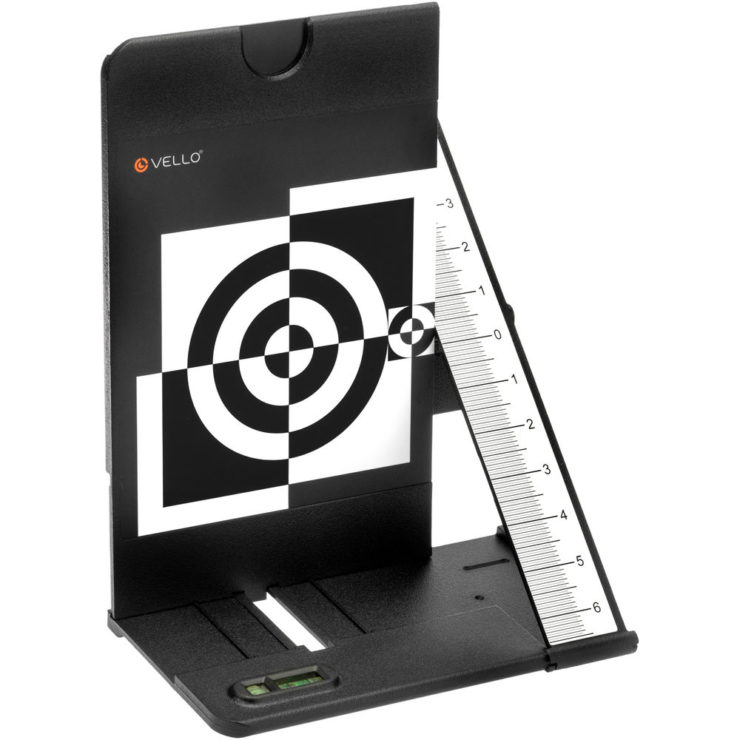 Only for today (5/13/20) B&H Photo has a 31% discount on the Vello LENS-2020 Lens Calibration Tool.
At a glance;:
Test Camera's Auto Focus Accuracy
AF Fine Tune or AF Micro Adjustment
Fix Front- or Back-Focusing Issues
Includes a Gray Card for White Balancing
1/4″-20 Tripod Attachment & Quick Setup
Two-Way Bubble Level
Folds Flat for Portability or Storage
Get the Vello LENS-2020 Lens Calibration Tool on sale at $24.99. Compare at $35.99. While $24.99 will likely not break your bank, there is a less expensive way to calibrate autofocus on your lens.
---
Hand-picked deals are listed here.
Deal pages:
Refurbished lenses and DSLRs at Canon Store (best deals might be found here)
Save $10 on Luminar 4 and/or Aurora HDR 2019 using our code "WATCH" at checkout.
he Vello LENS-2020 Lens Calibration Tool sets up quickly onto a tripod through its 1/4″-20 tripod mounting socket and can level out using the two-way bubble level at the base of the target. With this tool, you can test your camera's auto focus accuracy and then calibrate the focus system to correct for any front-or back-focusing issues. After the adjustment is saved within the camera as a lens profile, it can be used for future photo sessions. The included gray card helps you to set custom white balance for true colors, and the target folds flat for easy storage and portability.
Test your camera's auto focus accuracy and then calibrate the focus system to correct front-or back-focusing issues
The target mounts to a tripod through its 1/4″ mounting socket, and you can level it out with the two-way bubble level located at the base
The gray card helps you to set custom white balance on your camera for true colors
The target folds flat for easy storage and portability