Dissecting The Canon EF 24-70 f/4L IS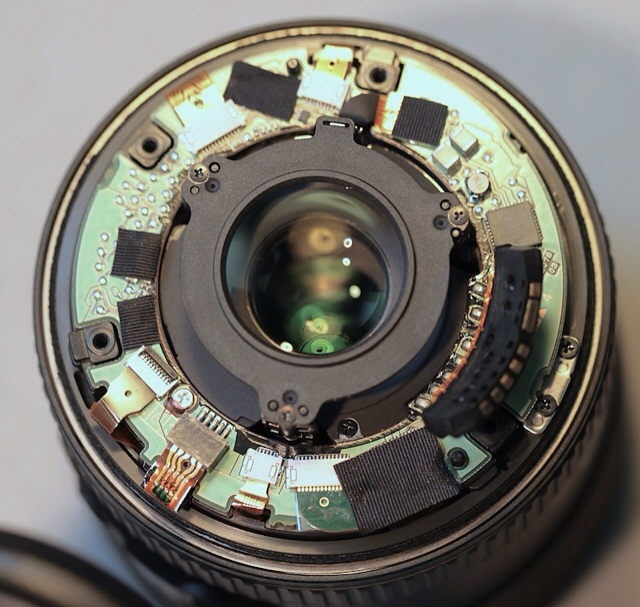 After having measured the resolution of the Canon EF 24-70 f/4L IS (price & specs), R. Cicala and the lensrentals team decided to open and dissect the EF 24-70. And since they are really ironic guys, they started the post with an Albert Einstein quote: If we knew what we were doing it wouldn't be called research, would it? :-)
The lens is dissembled and every step is shown with pics and explained in text. This is for sure nothing you should do as a DYI weekend project. In the conclusion they write:
[…] the Canon 24-70 f/4 IS is a truly interesting design, with some things that we've never seen before.

Some worry me a tiny bit. I'm certain the zoom-lock/macro switch is going to break some, although it doesn't appear that will have any major effect.

The large number of adjustable elements is a bit concerning, too. In theory, at least, that's more adjustments that could contribute to sample variation. On the other hand, Canon's been a long time developing this lens and they engineer lenses more logically than anyone else. I suspect there's a nice thick document I'll never see that tells techs exactly which of those adjustments controls which aspects of the lens' optics.

In some other lenses, where one element is used to adjust several variables the adjustments can be ridiculously finicky to make. It might well be that having more adjustable spots will make the adjustments more straightforward and logical, reducing sample variation. Only time will tell on that one.
A limited stock of the 24-70mm is available at Adorama for $1499
Canon EF 24-70mmf/4L IS price check: B&H Photo, Adorama, Amazon USA, Amazon CA, KEH Camera, BestBuy, Canon CA, Canon USA
[via lensrentals]