EOS 5D Mark III Sunday News Round-up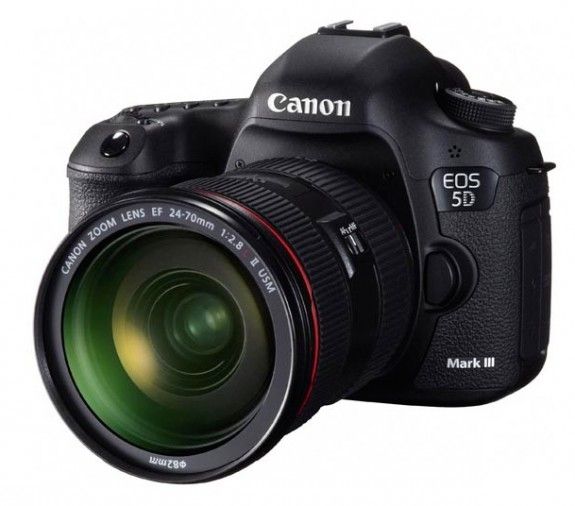 Time to report some 5D Mark III news.
Let's start with a problem some users have with Canon's DPP software. People reports that DPP is generating extremely soft jpgs from the 5d Mark III RAW files. Two possible solution for the problem:
go to DPP's "preferences", then "general setting" tab, and the change "viewing and saving RAW images" to "high speed" (default is "high quality"). When using "high speed" the noise reduction palette is not used no moiré correction is applied.
use a third party RAW converter, namely: Adobe Camera Raw 6.7rc. Using ACR you first generate DNGs and the can use this DNG wherever you want (remember that LightRoom 4 does not natively support the 5D Mark III)
Ok, that should help to see all the super sharpness of the  5d Mark III images.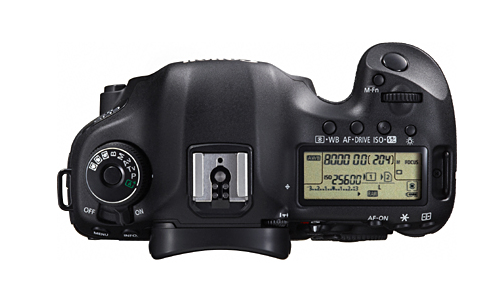 Next, let us talk about reviews. There is a bunch out there that are helpful and worth to be read if you want to learn more about the  5d Mark III, or need to take a decision if to buy it or not.
Le me start with a detailed hands-on review by lightingmods. Read part 1 and don't miss part 2 of this review. The latter comes with useful samples, and other informations you may be interested in.
Engadget has a pre-production 5D3 for two weeks (those lucky guys…) and made a serious field test with the cam.
They start the review:
Shoot in the dark. That's essentially what you can do with the Canon 5D Mark III — with a top sensitivity of ISO 102,400, what was once unfathomable could soon become an acceptable standard. While point-and-shoot manufacturers are adding WiFi and GPS, and tweaking algorithms in an effort to boost sensitivity beyond the 6400 mark, Canon and Nikon are making clear cases for a DSLR upgrade, by drastically improving image quality. The 5D Mark II had an excellent three-year run, but with its 22.3-megapixel sensor, 1.04M-dot 3.2-inch LCD, improved autofocus and high-performance video capabilities, Canon's latest full-frame DSLR is an entirely different beast, and a very compelling successor.
Sounds good to me. But let us see the single points they are discussing:
Silent shooting – You made it past the break! As a gesture of our appreciation, we're going to let you in on a little Mark III secret — in fact, if that high-ISO shooting wasn't in the picture, this could very well have been our favorite new feature.
ISO 25,600 and beyond – Yes, you know the Mark III can capture usable images at ISO 25,600 — the top sensitivity available on the 5D Mark II — but there's a noticeable improvement with this year's model, even with our pre-production sample
Image quality – As you've probably already gathered, we're very impressed with the Mark III's performance, both while capturing images and when it came time to review them after a shoot. So much so, that we wouldn't hesitate to declare that image quality is absolutely spectacular.
Focusing – You can't really prioritize features when it comes to a professional camera — everything needs to work, very well, and focusing performance is right up there with image quality in our book. When every shot counts, having a flawless focusing system is key, and thanks to the 61-point High Density Reticular Autofocus on board (the same system you'll find on the 1D X), we felt quite fulfilled in this department as well.
Video – Like its predecessor, the 5D Mark III is an incredibly capable video shooter
Battery life – Battery life shouldn't be an issue on any recent DSLR. Period. This is also the case with the 5D Mark III — you're likely to fill your memory card long before you exhaust the battery
And finally they conclude:
We honestly haven't been this in love with a camera since we reviewed the 

Sony NEX-7

. And while there's little to compare from a price and design perspective, we're seriously questioning that affair, and completely ready to sacrifice the compact design in favor of this incredibly capable do-everything shooter. At $3,499 for the body only, Canon priced this latest 5D higher than its predecessor, which rang in at $2,699 at launch. Still, if you've been considering a

5d Mark III

 purchase, don't hesitate — it's worth the investment, we promise. And if you've already placed your order or have one in the mail, get ready to have your world turned upside-down — this thing is simply amazing, in every way.
The review (click here)
is filled with sample pics (lots shot in low light) that can also be
downloaded
(original files). Two videos are provided. The first one a sample video shot with the 
5d Mark III
.
The photographyblog has a LOT of sample images to show, also samples that cover the whole ISO range. They also provided a sample video shot at the highest quality setting of 1920×1080 and at 25 frames per second. You can see the movie clicking here.
Samples, samples, samples, who doesn't want to see as much of possible of them? :-) We do. DPreview gives us the gift of a selection of real world samples images. They also updated the 5D Mark III preview page with new information about the cam. More samples taken with a final production Canon EOS 5D Mark III using a selection of lenses can be seen at cameralabs. The whole set (original size!) can be seen and downloaded from their Flickr page. More pixel-peeping exercises can be performed using the samples at dsrl4real. Or, for the lazy ones among us, by watching the following video:

5 mins with the 5d3 from Sam Morgan Moore on Vimeo.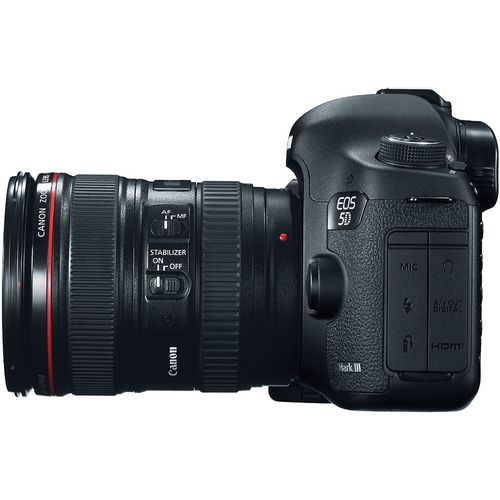 If you are still stuck in comparison chaos then the following links should be useful for you:
National Geographic Photographer Ira Block got a 5d Mark III and shares his thoughts about Canon's new FF cam (samples included).  Next, it's photographer Philip Bloom who shares thoughts and pictures of his first 48 hours with a 5d Mark III with us. This are pics shot by a professional photographer, some are simply beautiful.
Ok, that's all for today. Hope it makes a pleasant sunday reading for all of you. To see the latest 5d Mark III pictures uploaded to Flickr click here. For more information, including order and pre-order options click here. EOS 5D Mark III price check: B&H Photo, Adorama, Amazon USA, Amazon Canada, Canon Canada, Canon USA
And since we are all eager to find good deals, have a look at our eBay live-ticker for possible 5D Mark II deals:

World-wide EOS 5D Mark III price check:[shoplist 2431] [via DP, engadget, NC] [shariff]