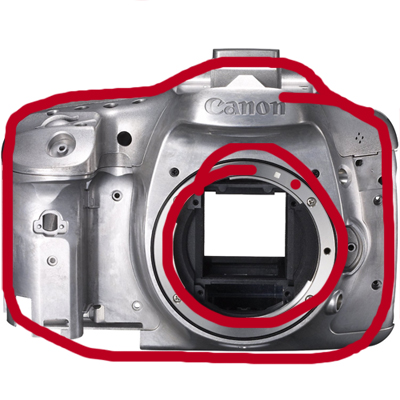 A rumor about Canon 70D coming from Northlight Images says: "We've had a comment that the 70D (and next year's 650D) is likely to stay at 18MP, with improvements coming from updated AF and other features (video, image processing) resulting from it's use of Digic5. This was to allow a 2012 release, but not hit the 7D/7Dmk2 too much."
We'll see, but at the moment, we must be satisfied with chat: they are also talking around the exit of the 5D3 for early next year and the 1Ds3 replacement for August.
Just yesterday Fujio Mitarai chairman of Canon told that they forecast to return to normal by the end of June.
We hope so and the release date ( June 2) of the new Nikon AF-S Nikkor 50mm f/1.8G lens makes us think that soon there will be some output from Canon too.
Even Nikon with Canon has been badly damaged by the earthquake and this output appears to be a good sign of restart for both.
Links to current Canon cameras:
EOS-1D Mark IV price: Amazon DE, Amazon UK, Amazon IT, Canon IT, WEX Photographic, Canon FR, Canon UK, Canon DE EOS 5D Mark II: Amazon DE, Amazon UK, Amazon IT, Canon IT, WEX Photographic, Canon FR, Canon UK, Canon DE EOS 7D: Amazon DE, Amazon UK, Amazon IT, Canon IT, WEX Photographic, Canon FR, Canon UK, Canon DE EOS 60D: Amazon DE, Amazon UK, Amazon IT, Canon IT, WEX Photographic, Canon FR, Canon UK, Canon DE
Zeiss 35mm F/1.4 Distagon T Lens for Canon EF in stock at BHphoto (click here) and Amazon US (click here)
New AF-S NIKKOR 50mm f/1.8G lens available for Pre-order at BHphoto (click here) and Amazon US (click here)