Friday Hacker Blogging: digiKam 7.1 Released, Fully Supports Canon CR3 Format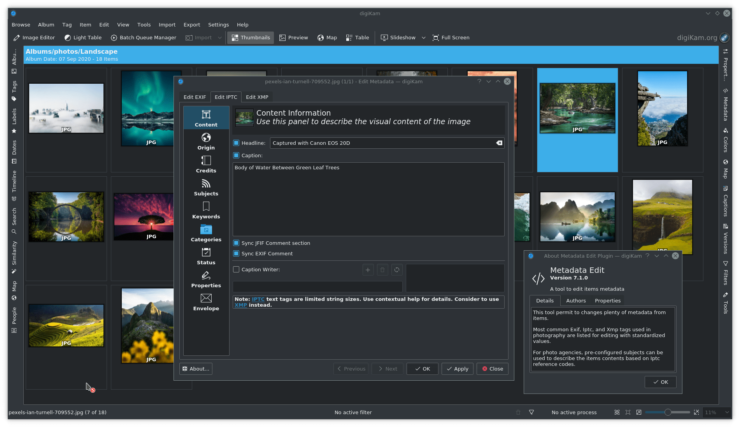 The open source and free software digiKam 7.1 has been released. Full support for the Canon CR3 format has been added.
Release notes for digiKam 7.1 are here.
When you buy an expensive camera, such as the latest Canon devices, you should expect the image provided to be seriously pre-processed by the camera firmware and ready to use immediately. This is true for JPEG, but not RAW files, where the format changes for every new camera released, as it depends on the camera's sensor data. This is also the case for the Canon CR3: the RAW format produced by this camera has required intensive reverse-engineering that the digiKam team cannot always support well. This is why we use the powerful Libraw library to post-process the RAW files on the computer. This library includes complex algorithms to support all kinds of different RAW file formats, including the Canon CR3.
You can download digiKam 7.1 for 64-bit or 32-bit systems from their website.
As usual you can use this post to discuss about whatever you want.