Fujifilm GFX 50s not worth the extra money over a full-frame DSLR, says DPReview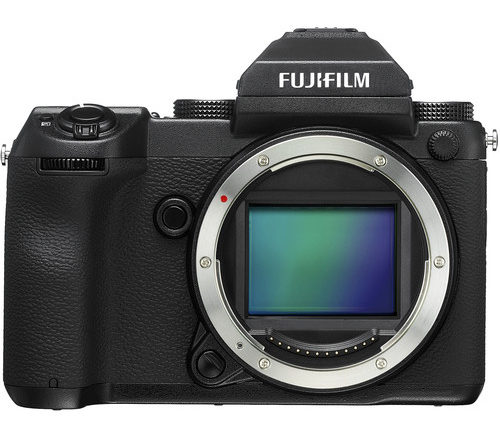 Fujifilm GFX 50s at a glance:
51.4MP 43.8 x 32.9mm CMOS Sensor
X-Processor Pro Image Processor
Removable 3.69m-Dot OLED EVF
3.2″ 2.36m-Dot Tilting Touchscreen LCD
117-Point Contrast-Detection AF System
Extended ISO 50-102400, 3 fps Shooting
Full HD 1080p Video Recording at 30 fps
Multi Aspect Ratio Shooting
Film Simulation Modes
Weather-Sealed Magnesium Alloy Body
This will come as shock for the many Fuji fans. The latest Fuji product, the medium format, mirrorless Fujifilm GFX 50s, is not worth the extra money you have to pay over a full-frame DSLR. That's what photographic authority DPReview says.
Our friends at Fuji Rumors summed it up:
Low Light noise performance: Current Full Frame systems offer faster lenses than the GFX, so you'll get less low light noise with FF. Moreover the FF sensor technology like Sony's back-illumited sensor allows to catch up with MF since "sensor is better able to use the light projected onto it"
Base ISO Dynamic Range: The Nikon has the ISO 64 mode. "Each pixel can hold more total charge before clipping, relative to equally-sized pixels on any other sensor in a consumer camera. That means it can tolerate a longer exposure at ISO 64, longer enough (at least 2/3 EV, or 60% more light) to capture as much total light as the 68% larger sensor in the GFX 50S exposed at its base ISO (100). […] noise performance at ISO 64 rivals many current medium format cameras their base ISOs"
Shallow Depth-of-Field: The GFX lenses are not as fast as the fastest FF lenses, so they have less shallow DOF
Resolution: Resolution-wise, they simply can't imagine anything better than the Canon 5DS R paired with truly stellar lenses. However, they also add that "larger sensors will always tend to out-resolve smaller sensors with equivalent glass. And so this is the area where we most expect to see an advantage to the Fujifilm system, especially over time as we approach 100MP, and beyond. It's probably easier for a F1.8 prime paired with the GFX 50S to out-resolve a F1.4 prime on a 5DS R when both systems are shot wide open, but whether that will be the case (or if Fujifilm will even make a F1.8 or brighter prime for the system) remains to be seen. I certainly don't think it would be a cheap combination."
As you can see, the available ecosystem (i.e. lenses!) plays an important role for DPreview's reviewer. I guess that must hurt for some people. Being a medium format camera, the Fujifilm GFX 50s comes with a corresponding price tag, $6,499. The price of the full-frame Canon EOS 5Ds is below $3000, and you can use some of the world's best lenses, so it isn't difficult to understand why DPReview gave such a statement.