Here Is What Happened To The Camera Industry In The Last Two Years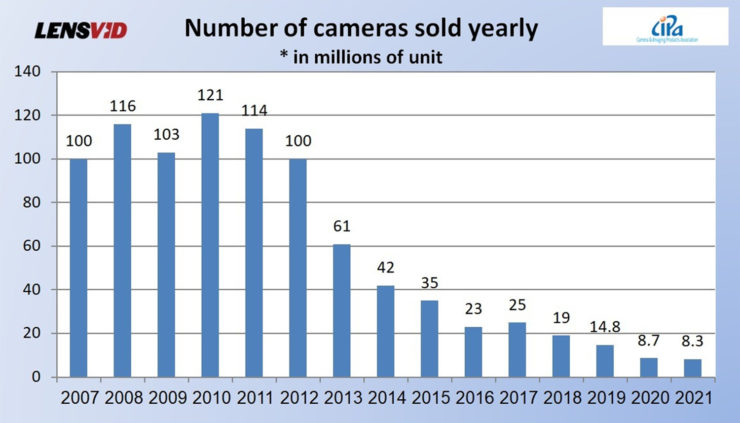 Out friends at LensVid put together what happened to the camera industry during the 2020-2021 period. LensVid is not new to this kind of analysis.
LensVid writes:
Interestingly in 2021, we have already seen about 20% more income going to manufacturers from camera sales. If you consider the aforementioned 5% reduction in overall cameras sales compared to 2020 this means that the average price per camera sold globally increased significantly over the past year.

Looking forward, it is hard to be optimistic for 2022. Talking to people inside the industry we have been told that the shortages and supply issues are expected to continue for at least the first half of the year and even if miraculously the second half will see record sales compared to the previous two years, we are still looking at another very difficult year for the industry.
LensVid's finding are summed up in the video below.