The IRIX lens made from "Swiss precision and Korean innovation" is a 15mm f/2.4 lens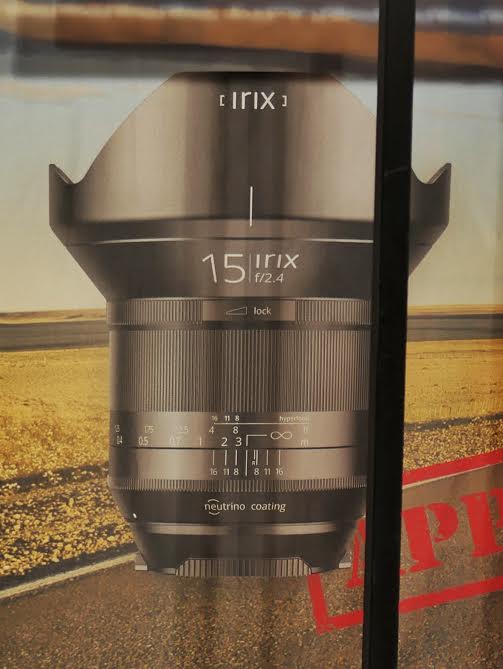 UPDATE: the Irix 15mm f/2.4 has been announced.
From an anonymous source we got an image of the lens which recently was teased by a so far (at least to me) unknown lens manufacturer named Irix lens.
The teaser I posted a few days ago was about a lens based on "patented solutions with the finest optical performance  – Swiss precision and Korean innovation". Well, one of our readers had the chance to shot an image at The Photography Show in Birmingham, UK (thank you so much).
It's an Irix 15mm F2.4 lens. I have no idea if it is for full-frame or not (I guess it is). And what the hence is "neutrino coating"? Well, the lens looks pretty exciting. As far as I have been told there should be Canon mount version.
The announcement is scheduled for tomorrow, March 19. You can see the teaser below. Stay tuned for more (in a few hours)…