New lens manufacturer Irix teases "Swiss precision and Korean innovation"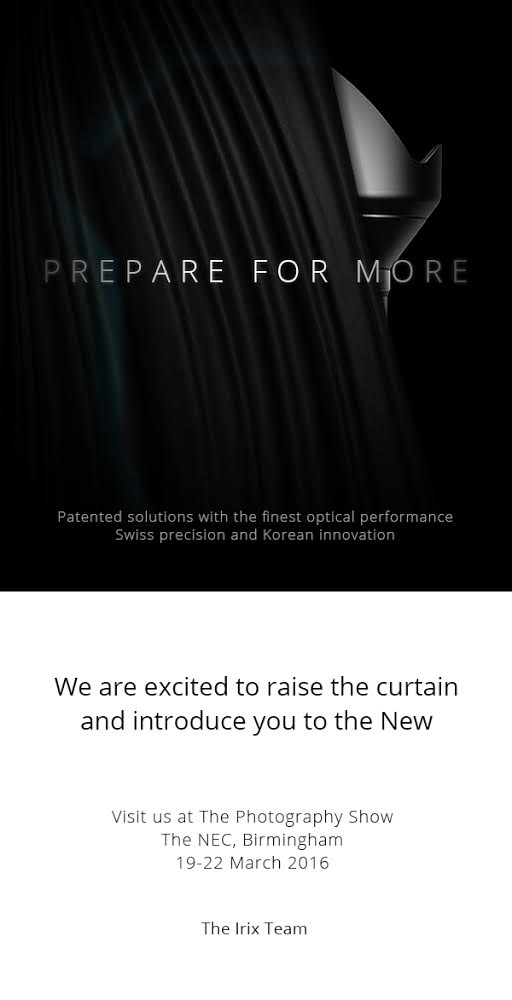 I got a mail from a lens manufacturer I didn't here about before, Irix Lens. No hints were given, just the teaser image you can see above. Since they wrote to Canon Watch's email address, I guess there will be a lens with Canon mount. They also have a Facebook page, but there isn't much to find.
The teaser suggests an interesting aspect: Swiss precision and Korean innovation. What does it mean? Sounds like an engineering idea born in Korea and realised in Switzerland. Irix will announce and showcase their product(s) at The Photography Show in Birmingham, UK, on March 19. Any ideas?