Is This Nikon Roadmap For Real?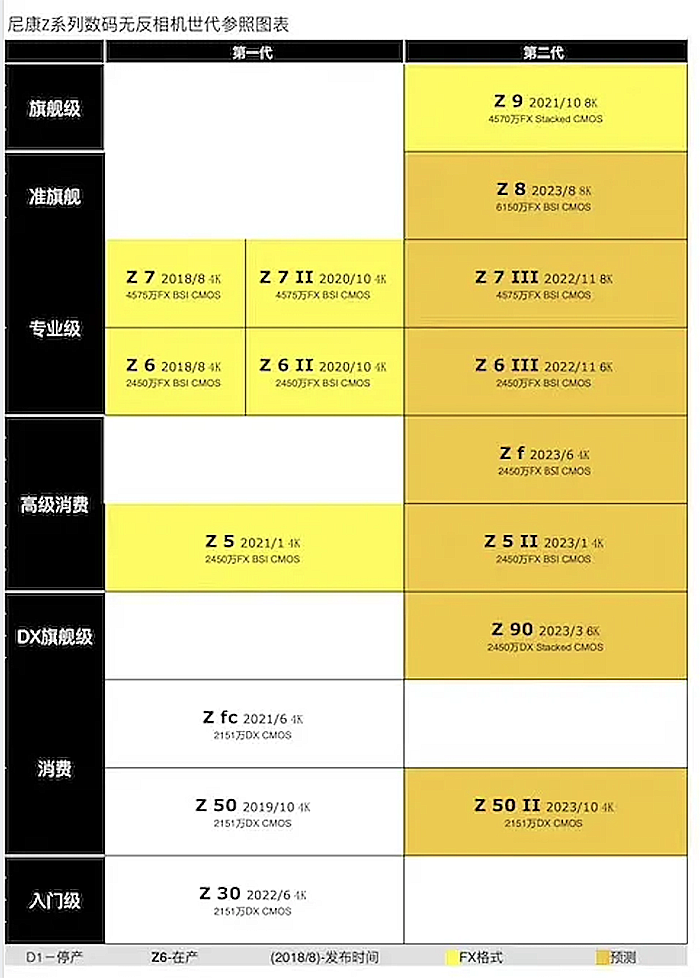 An alleged Nikon roadmap is making its rounds on the Internet. Is it real or fake?
You can see the Nikon roadmap on top. Summarizing:
November 2022: Nikon Z 7 III with 45MP and 8K video
November 2022: Nikon Z 6 III with 24MP and 6K video
January 2023: Nikon Z 5 II with 24MP and 4K video
March 2023: Nikon Z 90 with 24MP
June 2023: Nikon Z F with 24MP
August 2023: Nikon Z 8 with 61MP and 8K video
October 2023: Nikon Z 50 II with 21MP
Any thoughts?
[via asobinet]