Off Brand: DJI Introduces V2.0 Edition Of The Phantom 4 Pro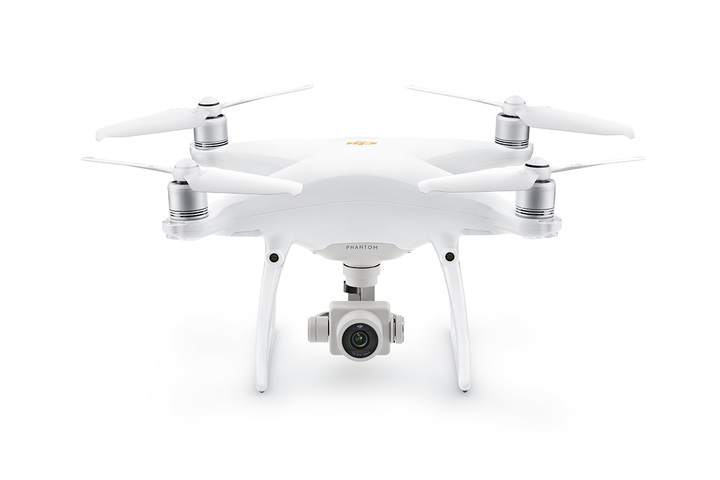 We do not usually talk about drones here on CW. However, this one appears to excite a lot of people, and made some heat while in the rumor stage.
DJI announced the new version of the Phantom 4 Pro drone, already available at $1,499 at DJI's Store.
Press release:
DJI Introduces V2.0 Edition Of The Phantom 4 Pro
With DJI OcuSync Transmission, 60% Propeller Noise Reduction And Simultaneous Wireless Connectivity For An Enriched FPV Experience
Fans of the iconic DJI Phantom drone can look forward to the release of the Phantom 4 Pro V2.0 (P4P V2.0), the latest variation of the Phantom 4 Pro. Packed with the powerful features of the P4P, the P4P V2.0 uses DJI's OcuSync transmission technology for high-resolution and low-latency digital video transmission and improves the flight experience by reducing propeller noise by up to 60%. Users who utilize the first-person-view experience for work or for play, can directly connect the P4P V2.0 with their DJI Goggles for an immersive FPV flying experience.
With 30 minutes of flight time, 7 km transmission range[1], 5-directional obstacle sensing system and 1" CMOS Sensor with [email protected] video recording capabilities, the P4P V2.0 is a drone fit for prosumers and professionals who need a reliable and powerful imaging solution that can cater to diverse filming needs and mapping operations.
Retaining its iconic white airframe, the P4P V2.0 also has a Phantom 4 Pro+ V2.0 version, which comes with a 5.5-inch, 1080p resolution screen built-in to the remote controller for operators who often fly outdoors under direct sunlight.
Price and Availability
The Phantom 4 Pro V2.0 is now available for purchase at store.dji.com, the four DJI Flagship Stores and authorized dealers worldwide. Its US retail price of USD$1,499 includes the aircraft, battery, remote controller, four pairs of propellers, battery charger, power cable, gimbal clamp, Micro USB cable, Micro SD Card and a carrying case. The Phantom 4 Pro+ V2.0 retails at USD$1,799 and includes all P4P V2.0 accessories, but with the 5.5-inch monitor built into the remote controller. For availability and pricing in local currency, visit store.dji.com.