Off brand: is the Sony A7rII the most over-hyped, over-priced camera of the year?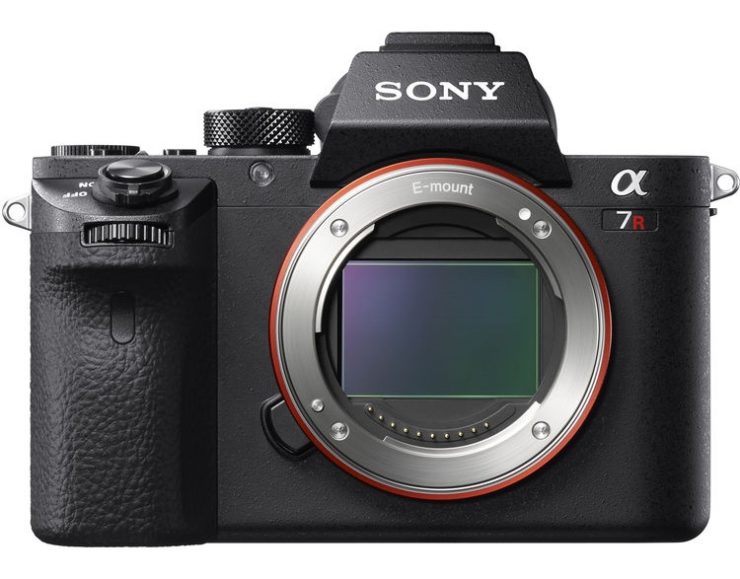 In the last weeks I got a lot of emails, comments etc all telling me the Sony Alpha a7RII was about to annihilate Canon (and Nikon, for that matter). So I decided to have a look on this camera that seems to get people excited beyond reason (according to some emails and comments).
Let's first see what the Sony a7RII is. The a7RII is a full-frame, mirrorless system camera. The a7RII features a back-illuminated Exmor R CMOS 42MP sensor, a 5-axis in-camera stabilisation system, 4k movie recording, an advanced auto-focus system with 399 phase-detect points, and it goes up to ISO 102,400. These are the highlights of the a7RII. More can be read at Adorama's product page. The a7RII has a heavy price tag, it's $3,200. Except for the price, these are remarkable features.
Sony has released a full-frame camera about every 6 months since the launch of the a7 and a7R back in late 2013. The a7RII is the latest addition to the line-up. It's common opinion among experts that the a7RII should have been Sony's first serious full-frame mirrorless alternative for professional photographers. At least that's what Sony is likely hoping, after having flooded the market with a series of gradually maturing, and all very innovative, mirrorless cams.
What Sony is doing in the industry deserves respect. The company is more than any other pushing sensor and digital camera technology towards new frontiers. Features like 5-axis in-camera stabilisation are innovative and for sure wanted by customers, not to speak about Sony's impressive sensor technology. However, a camera isn't just made of more or less innovative features. Many parameters come into the game. How trustworthy is the camera? How does it perform when used in difficult settings (low light etc)? How well is the whole package engineered? What about the software in the camera?
It wasn't easy to find unbiased reviews and first impressions. I am not into the Sony world so I had to do some research before I felt I could find my way. I learned some pretty interesting things about the Sony a7RII, and about it's issues. There are at least three a7RII issues often discussed on the web:
The Sony a7RII does not have true 14bit uncompressed raw, a 11 + 7-bit lossy compression scheme is used (read what Ming Thein thinks about this)
There are severe overheating problems when 4k is used. The a7RII shuts down automatically during recording. News Shooter made the experience.
Users report about colour noise issues with long exposures (discussed in DPReview's forum)
These are likely not real deal breakers for those who absolutely want the a7RII. But these are deal breakers for the pros, and for all those who earn money with photography. These would be deal breakers for me, especially the raw issue. I think here lies the major problem Sony has to tackle.
The Sony a7RII is not a pro camera. It's a consumer camera with pro features (and a pro price). Sony had a fast pace with their camera announcements. All these A7 variations in 2 and a half years signal just one thing in my opinion: Sony really wants to step into the domain of the pros, Sony wants to be taken seriously, their message is "we are not selling gadgets but tools that professional photographers will love". Well, I do not agree.
Unfortunately, just pushing technology and being very innovative isn't enough to convince professionals to abandon a brand and a system they know they can trust based on their experience. All the technical wizardry is not enough for people that has to rely on gear to earn a living. Services like Canon Professional Services or Canon Professional Network make a difference. I do not think Sony can compete here. The same can be said for the lens line-up, and for the quality of these lenses. They just don't have a comparable ecosystem, nor does Sony yet have the tools to make the majority of the professional photographers switch to their camp.
Going back to the issues listed above. Are there pros out there willing to work with lossy compressed raw files? That's hard to figure out to me. And what about the a7RII shutting down when it overheats during 4k recording? Here again: this is a deal breaker for anyone producing footage for business. The chroma noise issue at long exposure will also not make happy the masses.
Canon is often criticised for being slow and conservative. But when Canon features 4k recording, the camera doesn't overheat and shut down while your are shooting that very footage. Canon cameras are mature products and hence reliable and without exception well build. Canon gear is consistently good in quality and performance, it works always as expected. You know that you can trust a Canon camera, it's not gear that will let you out in the rain. Moreover, Canon has established an ecosystem that is as much consumer friendly as it is oriented to deliver the best possible service to professional photographers. These things make a huge difference. And it's just the tip of the iceberg.
Don't get me wrong. The Sony a7RII is an impressive camera and a great piece of technology, stuffed with advanced tech, and an amazing amount of functions and features. It's just that it appears to be packaged in a product that's neither fully mature nor really ready to hit the pro market. If the a7RII was software, I would say it's still at beta level. That's why I think the a7RII is over-hyped and over-priced. It's a cool camera but nowhere an issue for the likes of Canon and Nikon. I mean, have a look at Sony's sensor cleaning mode.
Guess I will get a respectable number of nasty emails/comments after this post. :-) A list of a7RII issues has been posted at Sony Alpha Rumors, and these guys are hard-core Sony fans ;-)
Sony a7RII price check: B&H Photo, Adorama, Amazon USA, Amazon Canada, Canon Canada, Canon USA
Sony a7RII review and comparison with the Canon EOS 5Ds R (and other cameras) by Tony Northrup.