Panasonic GH2 at $599!! – Expires 4/21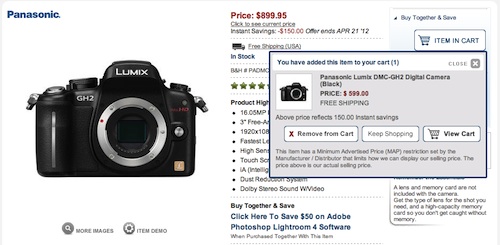 Update: price in cart is now $699. There was a limited number of items at $599.
Ok, this is not Canon related, but I thought some of you may nevertheless be interested to know. B&H is offering the Panasonic GH2 (click here for review) with an instant saving of $200 (they say $150 but if you add the item in the cart it's $200 off). That means you can get the GH2 at an insanely $599 $699. Click here to check the deal! Free shipping if you live in the USA.