Patent For New Canon 14mm f/2.8 With Improved Surface Coating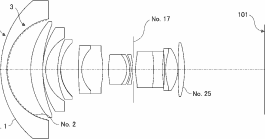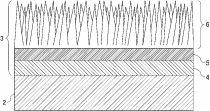 Egami (translated) found a patent filed by Canon for a 14mm f/2.8 lens with a new anti-reflective coating, Subwavelength Structure Coating. This method optimizes the refractive index and allows for a thinner anti-reflective film.
Appears as if Canon is working on a successor of the EF 14mm f/2.8L II USM lens (price & specs).
Patent specification (machine translated):
Patent Publication No. 2013-47780

2013.3.7 Release Date
Filing date 2011.7.26

Example

F = 14.3mm focal length
Half angle ω = 56.6 °
Fno. 2.89
14 images in 10 groups lens configuration

Canon patent

Antireflection film which is excellent in productivity and reflectance characteristics
The refractive index of the substrate (original surface of the lens) is 1.65 to 2.20
Consists of three layers, the ratio of the refractive index change with a three-layer
The third layer

Average roughness of less than 400nm pitch structure
By continuously varying the ratio of the space-filling structure uneven, changing the refractive index
After drying, the film is immersed in hot water and applied to the second layer solution (containing aluminum oxide) by spin coating, plate-like crystals deposited on the surface

If spin coating of the wet process, excellent in productivity can be realized a uniform thickness
Little change in the characteristics even if there is variation in thickness