[Patent] New Canon 44x (24-1060mm) Superzoom for Compact Cameras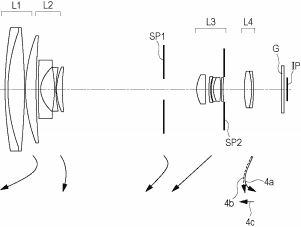 Egami (Google translated) spotted another patent by Canon. This time it's for a 44x (24-1060mm equivalent) superzoom for a compact camera. Egami suggests it will be featured on Canon's Powershot SX series. This zoom will plausibly compete with the 42x zoom mounted on the Nikon Coolpix P510. The new Canon super-zoom features 13 elements in 10 groups, including two four-sided aspherical elements (see more specs below). A few excerpts: To compensate for aberration across the entire zoom range […] Canon seems to have constantly working on improving the performance using the fluorite. And more:
P510 employs a 1/2.3 type imaging element, the actual focal length is 4.3-180mm (24-1000mm converted). Canon's patent will be equivalent to 24-1060mm and so rate 4.3-190mm, most will not change the zoom factor and feel of the P510. In the catalog specs, the difference between 42 times and 44 times might actually be important.
Patent summary:
Patent Publication No. 2012-98699

2012.5.24 Release Date
2010.10.7 filing date

Example 7

Zoom ratio 44.28
13.08 – – 190.43mm f = 4.30 focal length
Fno 2.87 – 5.00 – 7.07
16.50 – – 1.17 deg 37.77 a half angle of view.
3.88 – – 3.88mm 3.33 image height
93.62 – – 137.94mm 94.49 lens length
BF 1.00mm
13 pieces in 10 groups Lens Construction
Two four-sided aspherical
3 UD glass sheet
One fluorite
Group 4 consists of positive and negative positive positive
(For Focusing the fourth lens group) Rear focus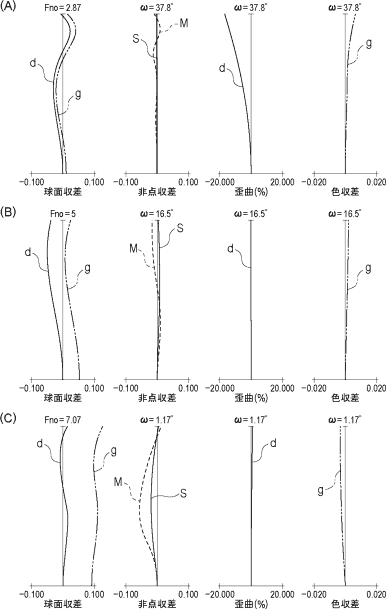 [via
egami
]