Reminder: How to contribute to the development of the COSYSPEED Camslinger Outdoor bag?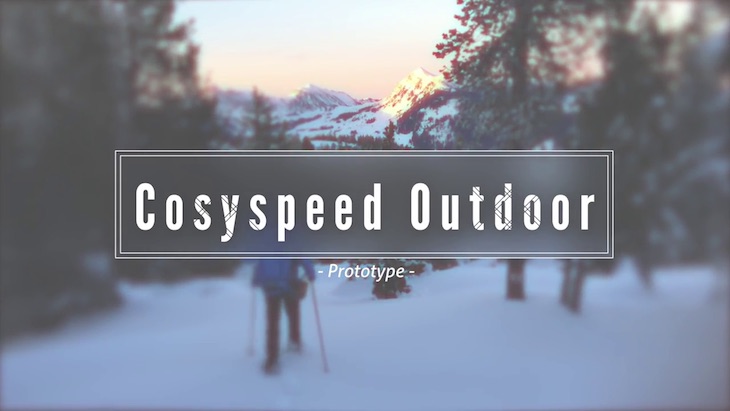 If you follow my blog you likely know that I am a big fan of COSYSPEED CAMSLINGER bags. I own a CAMSLINGER 160 Street Edition and it always is my choice for run and gun photography with the EOS M3. It's a smart concept, it looks cool, and it works well for me.
I am happy that my friend Thomas from COSYSPEED wrote me asking to involve you in a new cool project they have: a CAMSLINGER Outdoor bag. A first prototype is already under development, and is being tested by Swiss climber and photographer Stephan Wiesner.
[At COSYSPEED we] are developing a CAMSLINGER bag for outdoor active photographers, like climbers, hikers or bikers. The CAMSLINGERs are especially designed for mirrorless cameras. The first step of a "CAMSLINGER Outdoor" prototype is currently under a field test by Swiss photographer and climber Stephan Wiesner. It would be really cool, if your readers could support us with their comments, ideas and suggestions. So we could develop the next step of prototypes using your readers comments and share the results. It would be  great if you could share the video Stephan Wiesner made during a mountain tour in the Alps [editors note: the video below, the same video in German can be found at the bottom of the post]. 
Note: the German video is at the end of the post.
You can sound off your suggestion in the comment section, or visit COSYSPEED's Facebook page. Below is a small gallery with images of the CAMSLINGER Outdoor prototype.