Sigma 35mm f/1.4 DG HSM Lens Review By Roger Cicala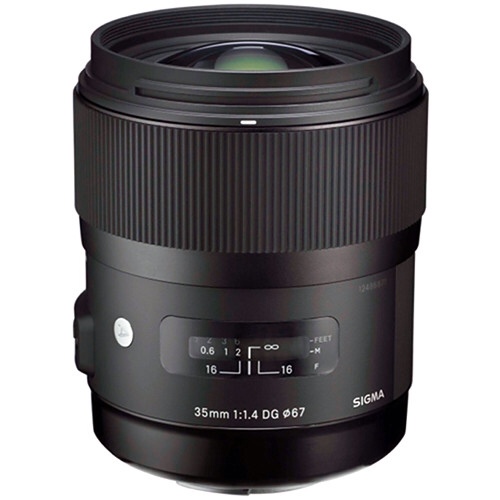 Lensrental's Roger Cicala wrote a very positive review about the Sigma 35mm f/1.4 DG HSM Lens. According to R. Cicala Sigma had some serious quality control issues in the past, issues that now appear to be solved. Quoting:
[…] this lens is built solidly. It really feels more like a Zeiss 35mm than a Canon or Nikon. Sigma says there's a lot of metal in there, and at 1.4 pounds I believe them. On the other hand, that makes it several ounces heavier than either the Canon or Nikon, but about the same amount lighter than the Zeiss 35mm f/1.4.

It feels solid, too. The manual focusing ring is smooth and accurate, although I found it a bit stiff. Not problem stiff, but certainly not move-it-with-a-fingertip. Autofocus speed was reasonably quick, about on a par with the Canon 35mm. More importantly to me, AF accuracy was good, too, even when we darkened the room down to the point where many Sigma lenses start hunting.
The lens is disassembled and analyzed. An interesting review definitely worth to be read.
The Sigma 35mm f/1.4 DG HSM for Canon mount is currently in stock at B&H for $899 (click here).
[via
lensrentals
]