Sigma 35mm f/1.4 DG HSM lens teardown (LensRentals)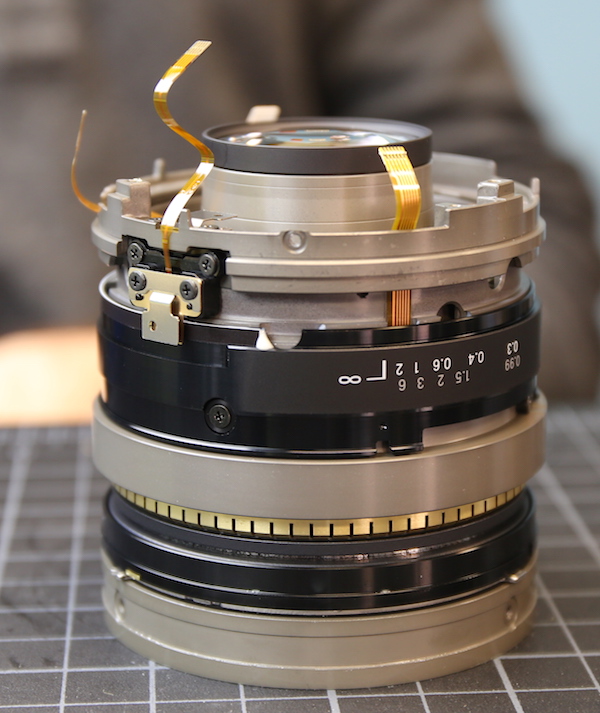 The inner barrel of Sigma 35mm f/1.4 DG HSM
All pictures © LensRentals and used with permission.
After having torn down the new Canon EF 35mm f/1.4L II, Roger Cicala of LensRentals tore apart the Sigma 35mm f/1.4 DG HSM, one of the most regarded lenses in Sigma's Global Vision line-up, and a lens that has superb optical performance at an affordable price.
In the conclusion:
For the most part, there weren't many surprises in this teardown. We've seen how Sigma has remade themselves as a company making only superb optics at very reasonable prices in the last few years. This lens is constructed very well. There isn't the amazing heavy-duty construction of the Canon 35mm f/1.4. Instead, I'd characterize the construction of the Sigma as very efficient and carefully laid out. There's a solid metal core with other parts all connecting directly to that core. Little touches like pegs to make sure a part is inserted in the proper rotation and shields over critical parts didn't add much expense or weight, but show care was taken in the design. There's nothing in this teardown that looked like a weak point. Read the review and see the many pics of the teardown…
I have to say that Sigma's new approach to lens manufacturing, i.e. making outstanding lenses and selling them at an affordable price, is likely the best thing that happened to the photography industry in the last years. Other manufacturers basically have two choices: make lenses that are even better, and sell  them at high prices, or lower the prices of the lenses they are already making. In any case, Sigma has to be taken seriously by the competitors.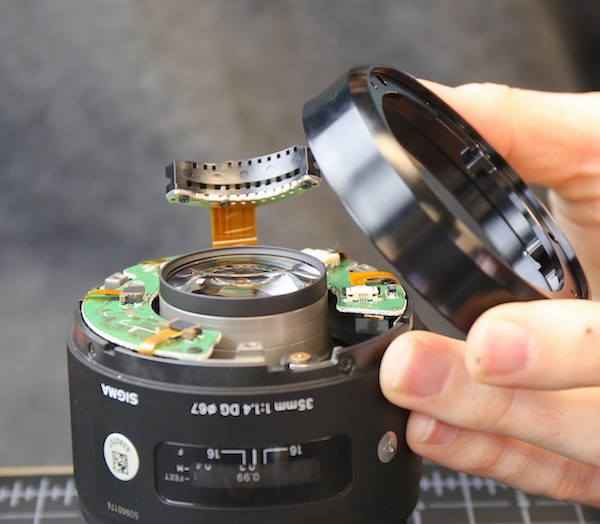 Sigma 35mm f/1.4 DG HSM: B&H Photo, Adorama, Amazon USA, Amazon Canada, Canon Canada, Canon USA