Sigma EF 35mm f/1.4 DG Reviews Round-Up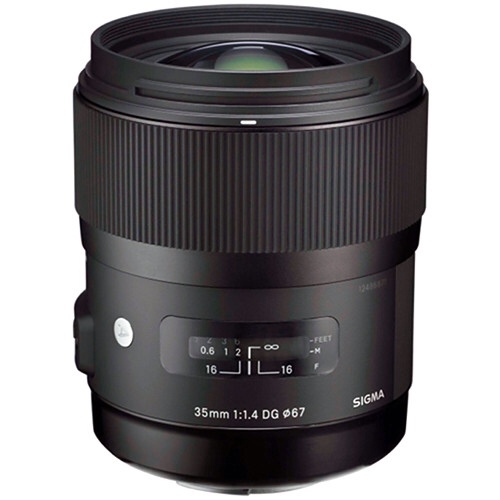 Well, just two Sigma EF 35mm f/1.4 DG Reviews. :-)
The Sigma 35mm f/1.4 DG (price & specs), part of Sigma's "A" (Art) line-up, is getting very positive reviews allover the web. Having a price tag of $899 it is also affordable for most of us.
Photography Blog has to say:
If the new 35mm F1.4 DG HSM lens is anything to go by, Sigma are definitely raising their game with the recent introduction of their three new lens ranges (Art, Sports and Contemporary). The Sigma 35mm F1.4 DG HSM is a fast and tack-sharp lens that exhibits low chromatic aberrations and very little barrel distortion. Vignetting at wide-open apertures is the only real optical issue of note, something that other fast lenses also suffer from, and stopping down to F/4 solves the problem altogether.
SLRgear writes:
Sigma's produced an excellent lens in the 35mm ƒ/1.4 DG HSM, with comparatively great performance at the ƒ/1.4 aperture setting, where the lens will no doubt be used for the majority of the time. There's a lot to like here: great results for sharpness, low chromatic aberration, and low distortion. There is some significant corner shading when used wide open, but coupled with the corner softness at the same aperture settings this contributes to an interesting look and subject isolation. If you're looking for corner-to-corner image sharpness you'll need to stop down. The Sigma 35mm ƒ/1.4 is definitely priced to compete, and designed to perform.
Sigma 35mm f/1.4 DG price check: Amazon DE, Amazon UK, Amazon IT, Canon IT, WEX Photographic, Canon FR, Canon UK, Canon DE