Silent Upgrades – Internal Changes on Gear that are not Announced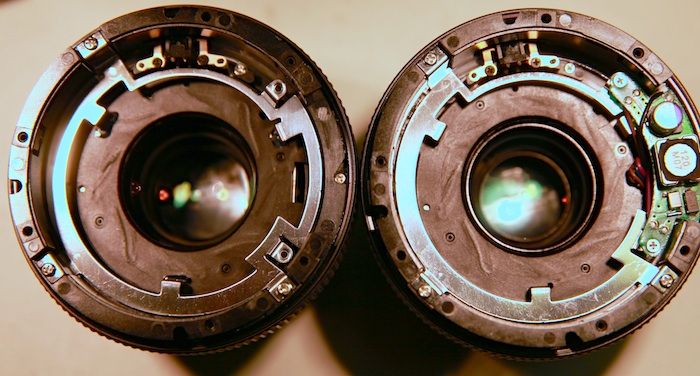 What are "silent upgrades"? These are internal changes that a manufacturer may apply without announcing them. The picture above shows two copies of the EF 85mm f/1.8 lens
(price & specs)
– the changes are immediately visible.
Roger Cicala at lenrentals.com
– a guy who disassembled lots of lenses – wrote a post about this issue. Often these silent upgrades are due to a change in subassembly suppliers, just to make an example. Good read if you want to know how manufacturers operate (and why).