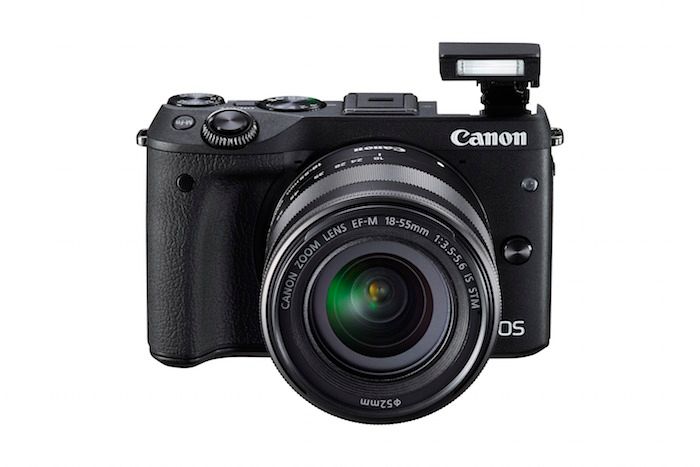 Photography Blog reviewed the Canon EOS M3. In the conclusion:
[…] the EOS M3 is […] a good camera, and if you already have a number of EOS lenses, it's a logical choice if you want to reduced the size of the overall system. With the addition of a much faster AF system, control and exposure compensation dials, bigger handgrip and a tilting LCD screen, more experienced photographers will find much to like. It really does need an integrated viewfinder, though – the days of buying an expensive EVF that takes up the flash hotshoe are long gone when all of the EOS M3's principal rivals have one built-in, in a similar body size and at the same price-point. In terms of image quality, the EOS M3 happily fits the bill, with the new 24.2 megapixel sensor delivering very pleasing images throughout the ISO range.
As usual with EOS M3 reviews, the lack of native lenses
 is criticised. Read the full review at Photography Blog.
Canon EOS M3 now shipping! Price check for your country:
B&H Photo, Adorama, Amazon USA, Amazon Canada, Canon Canada, Canon USA