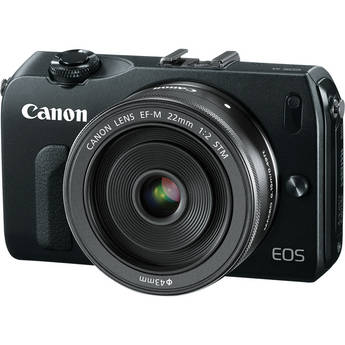 Long time we didn't have an EOS M replacement rumor. A new one surfaced just in time to heat up the holiday season discussion.
Canon Rumors writes:
We've been told that Canon has given word to various divisions around the globe that they will address the EOS M in December of this year. Apparently demo units have been recalled by Canon at customer centres in a couple of countries that aren't in Asia, which suggests a truly global replacement of the EOS M.
The rumor is rated as coming from a new and unknown source, so take your big pinch of salt. Moreover, December sounds a bit strange as announcement date for a new, globally sold EOS M camera (the EOS M2 is on sale only in Japan and few other Asian countries). All in all, a rumor with many unknown parameters.
To this end, I would like to cite from a recent interview with Canon executives:
Was the Canon EOS M an experiment?
Well it was certainly an experiment! Japan and Asia as a whole accept mirrorless cameras more than any other markets. In the US, in terms of total number of cameras sold, mirrorless cameras account for less than 20%.
Will the EOS M2 come to the US and EU market? Mr. Tokura says:
It's a possibility but we haven't made a final decision yet. We're looking at the market [more about this issue here]
When asked if it is easier to make lenses for mirror less systems, Mr. Naoya Kaneda answers:
In designing lenses for mirrorless cameras we have a degree of freedom, in that they don't need to have a long flange back distance. Especially when making high-quality wide zoom lenses, it's easier to design them for a mirrorless platform. A good example of this is the 11-22mm zoom for the EOS M. Its optical performance is very high.
It seems pretty clear that Canon has no intention to give up the EOS M system. The point is if they will ever make a pro-grade EOS M camera. So far no reliable rumor points in this direction.
The excellent EOS M is a bargain these days. Don't believe all the bad press it got and have a look at the serious reviews. For the EOS M2 you may have a look at eBay.
We have a big giveaway going on, don't miss it. And don't forget to show us what you can do with a Canon camera.