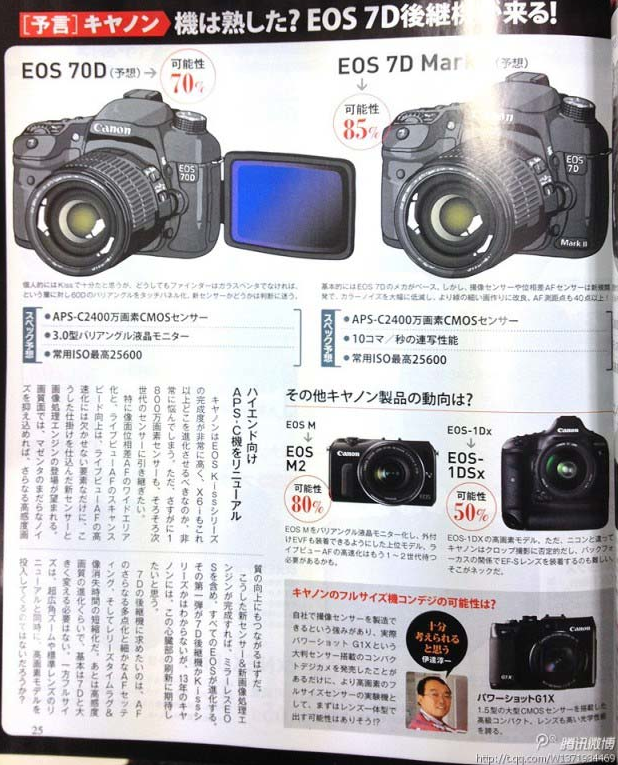 Update: the Xitek forum thread where the scanned pages showed up is here (thanks Mike)
Japanese magazine Impress published their Canon predictions for 2013. They are usually very accurate, so we should take this seriously. The scanned magazine page appeared on the Chinese Xitek forum. The figure near the images are the probability percentage estimates.
In brief:
EOS 7D Mark II will have a newly developed sensor, 10fps burst rate, and ISO up to 25600
EOS 70D will have same sensor as 7D Mark II, burst rate limited to 3fps, ISO 25600
EOS M2, the second iteration of Canon's mirrorless camera will be released in 2013
EOS 1DSx, that's the name of Canon's high megapixel DSLR.
That's it. We can only wait…. :-)
[via
CR
,
NL
]