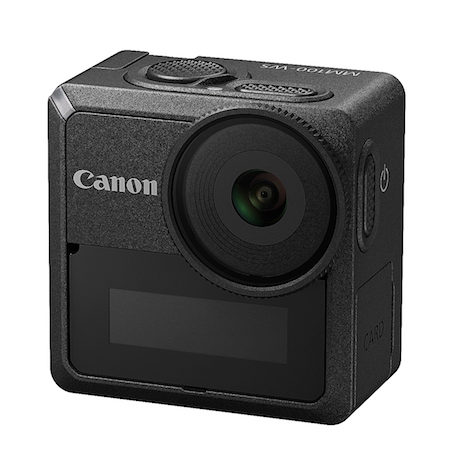 Someone reminds this camera?
The Canon MM100-WS is a modular, multi-purpose camera that looks pretty much like an action camera, but is not. It's aimed mainly at industrial applications, security and surveillance.
The MM100-WS is a modular system. That means you will be able to attach batteries, screens, and probably some more stuff. Some of the pics here give a good idea about the modularity. Moreover, Canon will make the API (application programming interface) available upon request (and disclosed under NDA), so all sort of customisation will be possible for a variety of applications. Cool gear. Looks definitely similar to an action camera, and it looks sturdy too. Canon is not new to multipurpose cameras.
The folks at Cinema5D interviewed Canon's Terunori Tajiri during Inter BEE 2017 to learn more about the Canon MM100-WS.
The Canon MM100-WS Multi-Purpose Camera features a compact body size of approximately 1.57 in (w) x 1.57 in (h) x .85 in (d). The multi-purpose module camera has a highly customizable body designed to accommodate various module solutions and features a high-level of dust and moisture resistance and durability needed for a wide range of applications. In addition, the camera is capable of capturing images in low-light environments with as little as 1 lux of illumination.
The press release is here. The Canon MM100-WS is not going to be sold to the general public, it's a business to business product. Want one? You have to contact Canon and ask.