Canon's modular camera system MM100-WS is on display at IBC 2017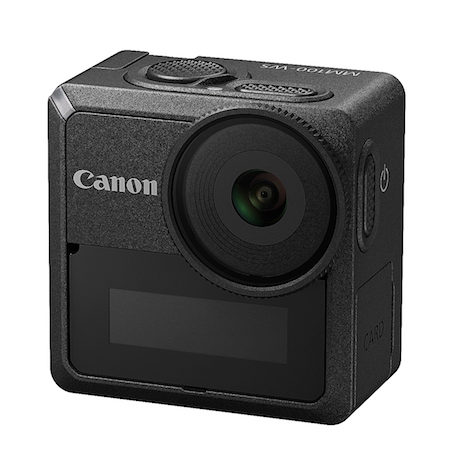 We reported a few days ago about Canon's modular Multi-Purpose Camera MM100-WS.
The MM100-WS is a modular system. That means you will be able to attach batteries, screens, and probably some more stuff. Some of the pics below (click to see larger) give a good idea about the modularity. Moreover, Canon will make the API (application programming interface) available upon request (and disclosed under NDA), so all sort of customisation will be possible for a variety of applications. Cool gear. Looks similar to an action camera, and it looks sturdy too. Canon is not new to multipurpose cameras.
The MM100-WS also has also some impressive low-light capabilities, Canon states:
The Canon MM100-WS Multi-Purpose Camera features a compact body size of approximately 1.57 in (w) x 1.57 in (h) x .85 in (d). The multi-purpose module camera has a highly customizable body designed to accommodate various module solutions and features a high-level of dust and moisture resistance and durability needed for a wide range of applications. In addition, the camera is capable of capturing images in low-light environments with as little as 1 lux of illumination
Thanks to our friends at COSYSPEED we have some images of the MM100-WS on display at IBC 2017 in Amsterdam.
The cool folks at COSYSPEED make smart and functional camera bags, designed for mirrorless systems, but a small DSLR with lens will also fit. I'm a happy owner of Streetomatic, and of  one of the first bags they made.